OYou 2012 Boot Camp Challenge – Week 1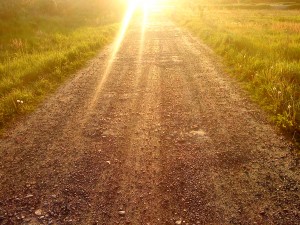 Some writers have a rhythm or a schedule to write to. A blog over morning coffee.  A hotel room getaway to help the words flow.  For me, it's simple. My words come at the end of the night…as if they have accumulated all day and rain down on me during a late night shower just before bed. I have tried to stop and listen for them in the early morning…but that's not when they flow. They wait. So when I should be winding down for bed, my words are waiting for me…and just getting started.  Last night was no different.  The first night of our OYou boot camp this year…and flooded with words.
Throughout the day the same words kept coming to me.  Live your best life.  This is what week one's all about…but what does that look like?  Words kept coming as the world kept coming reminding me that figuring it sounds a lot easier than it is.  I mean, I'm pretty grounded.  I live what I can "on point" to who I am and what I believe.  I am kind, loving, giving and open.  But often, life takes the energy and there's none left for "my passion" whatever that may be. 
Tonight during my nightly downfall of words came the word "confidence."  A word that has resonated in my life since I was a little girl.  I was never picked first for sports; never the prettiest or the smartest or the earliest or the tallest. Just me. I didn't end up on any of the "most likely" pages of my high-school yearbook.  I survived high-school…with a great GPA, a good reputation and no idea where to go next.  I didn't go to a fancy college with outrageous loans. Just a college.  When I look around, it was a life full of lessons, survival and grace.   All those bring me back to the word – confidence. What does this mean for me and living my best life?
Oprah has talked about it with a different word.  Worthiness.  Really sometimes they seem the same.  Am I worthy of being confident?  Tony Robbins says yes.  Actually, in my only Tony Robbin's experience at Lifeclass in NYC, I received the one lesson in 60 minutes loud and clear.  "YES!YES!YES!"  he says with confidence as he awakens your own inner giant and reminds you of the greatness that is possible in your life.  So, standing at 5 foot 6 inches and holding my one Tony moment close to my heart, I'm looking for that inner giant…and some confidence to move forward into my best life.
At the words left me questioning myself on day one of this Oprah OYou Boot Camp challenge, I lost focus and a little confidence.  I turned to the comments on our site to move away from this post and what I was feeling.  In turn, the world redirected me to what I needed to focus on. This was the comment that I read:
This lesson is so on point, for ME. These last three years I have been caring for my son, Bobby. He was diagnosed w/Lymphoblastic Lymphoma , a very aggressive cancer, in March 2009.It has been a rocky road. We almost lost him a couple of times, and he has developed diseases from the chemo he received. He currently suffers from a bone disease for which he takes Valium & various pain medications. His cancer is finally in remission, yet he is so weak. His digestive system is shot, & he's still on multiple medications. Bobby just turned 18. He no longer needs the constant care he once did. Although, he is far from healed, I find myself floundering. I want so much to be a part of OYou Boot Camp but I'm not quite sure how it fits my life at this time. HELP!
This person's words remind me of what we are doing here.  Of why we started this OYou journey and of why it's important to share it.  THIS is my confidence. The thought of inspiring one person to move towards living a better life…of wanting more for themselves and feeling worthy…of rising to meet each morning with a little more strength…of celebrating the life that we are living today.  This is why we take this OYou journey.  To strengthen our mind, body and spirit…to change our own lives…and to inspire others to live their best life.  Tonight, words will be waiting.  And with a greater understanding, I will let them rain over me and take me wherever they lead.  Trusting…and confident.