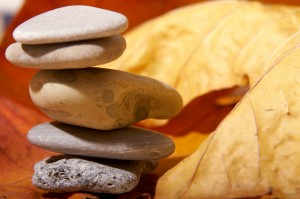 When I was young, one of my favorite stories that my mom would read me was The Little Engine That Could.  Each night, my mom would tell me the story…sometimes by memory when she couldn't find the picture book…and always, the words that echoed over and over to my young mind were "…I think I can, I think I can, I know I can…"  A lesson in moving forward and believing in yourself and your direction, even when other's may doubt you…just keep going and don't give up…because you will make it up that mountain.  This simple childhood story reminds me a little of OWN…and it's so wonderful to see them churning up the steam and climbing up, up, up!  
For the last few weeks, OWN has rolled out amazing new programming to the world and in turn, brought with it some amazing lessons.  Long ago in the early days of the network, we used to use the hashtag on Twitter, #ChangeYourChannelChangeYourLife.   Growing up with Oprah and her "brand" we knew the impact from a young age – that empowering yourself with knowledge and understanding opens up your life and heart to the world around you.  For the last two years, I would like to think that I listen more closely, walk a little lighter, choose my words more carefully, forgive a little more easily and love with an open heart.  And much of this has to do with what's in my life and since day one of the network, OWN has been in my life. 
From early on, we knew that OWN programs – the REAL Oprah content that's sprinkled among the Discovery filler – was different.  Simply listen and it could change your life.   The new programs over the last few weeks have raised the bar even higher.  Here's what you've been missing if you haven't been around…
With Super Soul Sunday, Oprah opens up discussions and reminds us of some of the basic lessons from The Four Agreements and the movement of energy and the hunger of the soul and more, introducing us to spiritual leaders and igniting our minds and our hearts to light up and see the possibilities of living our best life.  Like clockwork, my body wakes up each Sunday morning and turns to the lessons of the day…as if my soul has been waiting all week to drink up the lessons.  The world is thirsty and this program is the prefect answer to that thirst.
Traveling with Oprah's Next Chapter, homes are opened up and we are invited into family dynamics, and behind closed doors and into the lives of many who we see, but don't always really SEE.  Make sense?  With Oprah sitting down on a purple couch or talking over the laughter or asking the hard questions, we see people as people…human, not always perfect, sometimes much funnier, often even more approachable and most of all the show always seems to capture the heart of the person.  Even in the most difficult episodes, there is humanity there as people open up to Oprah and to the rest of us to reveal that they are just like the rest of us…lexcept with a lot more stuff.
As Oprah's Master Class comes back to the network, it feels like home.  My second favorite series on OWN (just behind Super Soul Sunday) this hour of traveling through someone's life – the twists and turns, ups and downs – all to bring us full circle into a pool of lessons for personal success .  A college level master class on life and what has worked and not worked for some.  Listening carefully, the journey always reminds me of one thing – we all have lessons throughout our own lives…each and every one of us is living a Master Class right now.  Are we paying attention to our own lessons?
In a new reality program, OWN takes us into the South with Blackboard Wars, and has immersed us into the process of standing up and trying to make a difference in the school system, in young lives, and in the world.  As we watch these amazing teachers and leaders use every ounce of their spirit and soul to change the world and as we see the real world that some of our students – the leaders of tomorrow – are faced with, it touches the soul and makes an imprint on hearts.  When programs start a conversation – a real conversation that can make a difference in the world – this is amazing.  This is what this program has done.
Finally, Our America with Lisa Ling hasn't missed a beat as Lisa jumps into some of the most interesting conversations and areas with an open mind and a blank notebook.  Knowing that their stories will be treated with respect and honor, Our America goes into some of the most curious communities and opens up some of the most important topics to start conversations and get us thinking.  For as long as I can remember I have always said, "You fear what you do not know or understand."  Lisa Ling and her team are opening up our eyes and helping us to understand.  While we may not always agree, by the end of the hour we are educated and enlightened.  A beautiful series that reminds us what the highest level of journalistic television  should look like and how it should touch our humanity.
As OWN keeps moving up the mountain, we will be here watching and cheering and taking in the lessons that have changed our lives.  We hope that you find OWN on your TV or watch some of the programs offered at Oprah.com.  You too may realize the unexpected gifts that show up with the programs…and really, who doesn't like presents?!