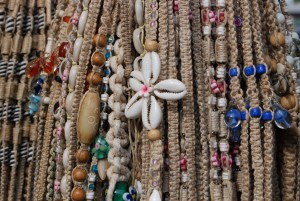 After a strong two months into our Oprah OYou Boot Camp, this summer school session of living your best life is moving into the final stretch.  Already warmed up and ready to be open to anything, this week we are taking on Adam Glassman and all of his creativity and style lessons.    So after reading some of Adam's old columns and finding a YouTube clip here and there, here are the three areas that we've decided to focus on for the next few days. 
Find our wardrobe uniform – Adam talks about moving from schlumpy to stylish and finding what works for you…and then, wearing a version of that everyday.  So…let the search begin…(I'm thinking t-shirt and flip-flops are probably NOT on Adam's list…)
Mission Impossible – Diving into the closet and finding some really great pieces to repurpose into our everyday lives.  It's inexpensive, a great idea and there are things in there that deserve to be worn…special occassion or not!  I think there's a scarf or two in there that is ready to resurface…
Style & Class 101 – Explore Adam's tips from donating old cell phones to picking the right bag to looking and feeling more confident.  Learn, learn, learn….
If you are feeling a little inspired on your own, here's a mini-boot camp challenge for you…
Habitat.org – Any old paint or home remodeling supplies left over?  How about an old piece of furniture or lighting fixture?  Help someone style up their home AND more by donating your items to the Habitat.org store nearest you.  While you are there…take a look around.  You might feel inspired too!