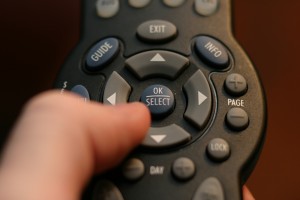 Settling in for some R&R and quality family time this weekend, we thought we'd post our OWN Don't Miss List so that you won't miss any of your favorites and you'll know exactly where to be and what time!  It's time to make sure that your DVRs are set and you are ready to go. 
Saturday – Home Made Simple – Repurpose Old Memories into New Surprises starts your weekend off right with a little DIY tips at 9am EST
Saturday – Blackboard Wars – Join this amazing new series on OWN.  If you missed the first episode, you can catch it at 8/7c.  Tune in at 9/8c for an all new show. 
Sunday – Join one of our favorite shows, Super Soul Sunday with Oprah sits down with a new name, Panache Desai.  The topic will be "Change Your Energy, Change Your Life" starting at 11am EST…but if you are like us and you can't wait to find out a little more about him, visit his website and maybe even his Facebook chat on Saturday.  But absolutely tune in or stream it live on the web starting at 11am est.  And…if you are up a little early, watch last weeks episode with Oprah and Nate Berkus starting at 10am EST!
Sunday –  If you are lazing around and need to catch up on Oprah: Where Are They Now? Season One, OWN has a marathon starting at 2pm EST/1 Central for a few hours.  Curl up and get caught up with some of our favorite guests from years ago!
Sunday – Take out your notebooks and tune in to two of Oprah's Lifeclass sessions.

Oprah and Iyanla Vanzant/Hard Conversations – 8pm EST/ 7c
Oprah & Rick Warren/The Purpose Driven Life – 9pm EST/8c

Oprah & Dr. Gary Chapman/The Five Love Languages – 10pm EST/ 9c

Tuesday – Don't forget Lisa Ling's Our America.  New programs start at 10pm EST/9c but other episodes you might have missed start at 8pm.  It's an amazing program you don't want to miss.    
We hope this makes channel surfing a little easier.  Enjoy OWN and if you can, join us on Twitter during the shows!