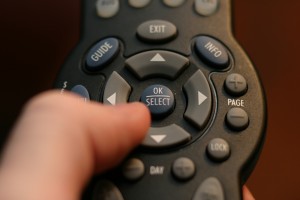 Happy Friday everyone.  Just in case you plan on being out enjoying life and taking advantage of the extra hour this weekend before the cold weather really hits, we've pulled together a "Don't Miss List" on OWN to make sure that you don't miss a thing.  This weekend OWN has a big lineup with a new season starting of Super Soul Sunday and more!  Tune in, set your DVRs and sign in to your twitter feeds and join the conversation.  It's going to be a fun weekend!  We'll be there…and we hope you are too!
Saturday –All new series premier of Home Made Simple starting at 9am EST/8am c
Saturday – All new Iyanla Fix My Life is talking about Love in this episode entitled, "Fix My Love Life" starting at 10pm EST/9c
Sunday – Season 4 kicks off for Super Soul Sunday with an all new episode broadcast ALL AROUND THE WORLD! Join Oprah and Deepak and take the 21-day Meditation Challenge on Creating Abundance! Sign up at Oprah.com but watch the show on Sunday morning, 11am EST/10c.

Sunday – In case you missed last weeks amazing Lifeclass with Oprah and Joel Osteen – I  Am: Life is How You See It, make sure you tune in for the replay at 8pm EST/7c

Sunday – Join Lifeclass with Oprah and Joel Osteen with an all new topic of Dream Big: What Is The Dream You Hold For Yourself?
Tune in at 9pm EST/8c only on OWN!
And here's a little reminder for the weekdays….  Dr. Phil, Nate, The Best of the Oprah Winfrey Show, and Rachel Ray keep the daytime busy.   Tuesday nights don't miss Oprah: Where Are They Now? starting in prime time and the all new show at 10pm EST/9c.  Finally, next Friday enjoy the movie, Precious.  Maybe OWN will make movies "their thing" on Friday nights.  Always love coming in from a long week and enjoying a good movie on Friday night!  Thank you OWN!