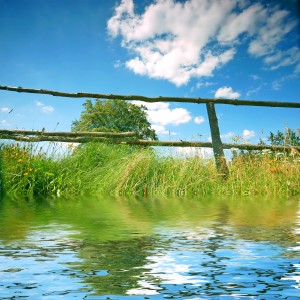 Amazingly, Oprah's Masterclass takes us on a journey from humble beginnings to mega-superstar with Reba McEntire.  As she chronicles her life in this amazing hour, she brings her small town countrygirl charm along with her powerful and positive energy.  With a mom from the same kind of small town Oklahoma ranch town, it was easy for me to connect and be pulled into her journey.  When turning on Masterclass this week, I came with little to no knowledge of Reba's life.  After watching, I not only feel a new connection but also gained some amazing understanding of the human spirit to perserve and follow your dreams.  From a small town Oklahoma country girl, Reba has used the lessons she's learned throughout her life to find her own unique voice in the world.  From daughter to sister to barrel racer to singer to actress, her journey has brought twists, turns and tragedy.  Through it all, she has found an energy to guide her.  This energy she shares with us on Masterclass.  Here are the lessons from this weeks class…
It doesn't matter where you come from, if you believe you can do anything, you can.
Do the job right. – Masterclass
Working hard as a kid can instill pride for a lifetime.
Don't pass judgment – Masterclass
Be happy in life.  Sing around the house.  Enjoy life and let people know it!
Encourage others.  Be the parent that encourages your children.
"You don't know what other people do…you don't know their lives…you just have to take care of yourself." – Reba on her mother's advice.
Always be in the running – "Mama told us, if you're gonna compete, you gotta be a good loser," Reba shares. "That makes a better winner. When you do get to win, it makes you appreciate it more."
Get in the race – "I like to compete. Iike to be in the running." – Reba
It's about your attitude and just making the journey – "I may not be in the top 5 but I sure do like to run with the top 10. That's fine with me. I just like to be in the competition." – Reba
On your road to success – "Get your foot in the door and go." – Reba
It's worth traveling the long hard road. – Masterclass
Put it out into the universe. – Masterclass
Don't Give Up – "It's been a tough road but I never did want to quit," Reba
Power of Positive Thinking –  "There is a lot of power to put it out into the universe. It's telling your subconscious mind, "this is what's goinng to happen," Reba shares.  "Positive thinking and not giving up it all goes into that strong mind of that will work…we will make it happen."
Find your kind of country. – Masterclass. 
Find what makes your own heart sing.  Instead of doing it a different way, listen to your heart and find your own kind of music. This will give you confidence. Confidence builds confidence. – Masterclass
Follow your heart. – Masterclass
Big changes are just the twists and turns in your life.  – Reba tells us, "I divorced my husband, fired my manager, made my guitar player my manager and 1989, we got married.  We make a great team.We have great respect for each other. We've learned from our mistakes and know not what to do."
Respect is the center of any relationship.
Remind yourself to always cherish every day and everyone that you love.
Tragic loss brings life changing lessons – Reba reminds us of the tragedy that happened in March 1991.  Reba lost 8 members of her band in a plane crash.  Sharing the very personal story of what happened when members of her band died, it was clear that even though it was 20 years ago, it's clear that some pain never dulls. "It's been 20 years but I don't guess you ever quit hurting…The worst thing that's ever happened in my life…I got calls from people.  Vince Gill said, "I'll be on stage with you." Dolly Parton said, "Take my band…" A huge outpouring from friends and the community."
From great loss, the real people that love you show up for you.
We learn from every situation.
"Don't go a day without telling people that you love them. Do act like this day could be your last one.  So do what you want to do. Do things that are important…don't put it off until tomorrow…" – Reba
It's pretty dang bizarre how things happen. – Masterclass
When you love something, you will know it. – When Reba took on "Annie Get Your Gun" on Broadway, she said, "I've always loved being part of an ensomble. It was like playtime for me. I throughly enjoyed it…I was where I needed to be. I loved it. I was never afraid. I was never nervous. I was havign a blast."
Everything happens for a reason.
There is life out there. – Masterclass
A Bob Hope Lesson:  Bob Hope told Reba, "Giving back is kinda like Christmas. It's better to give than to receive. It makes you feel good because it makes others feel good."
Nothing comes without hard work.
Cherish every day.
Reba reminds us that it's the journey that matters.  "It's the gettin' there.  What does "I've made it" mean? Are you finished? I don't want to finish. I don't want to quit. I dont' want it to be over."
On your goals – "When you achieve a goal…either repeat it and do it more…or find a new goal." – Reba
"Do things that are fun and exciting for you.  It will keep you young." – Reba
The "Take-Away" – Reba reminds us all, "Ask yourself…Which is more fun?  Getting the trophy and the award or the gettin' there?"  Enjoy the journey!