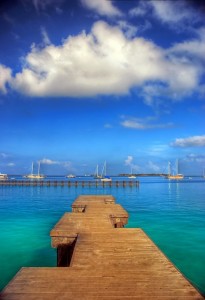 With the success of Nate Berkus week still lingering all over my house and still working it's magic, I have found that switching from one week to the next is like opening another window …just more lessons coming in to learn. This week, I have tried to open myself up to all things Bob Greene.  Like many other of my soul sisters out there, I have had my OWN lifetime full of diets and fitness stops and starts.  There is no accident that Bob Greene came out early on our Oprah OYou Boot Camp Challenge schedule …and no surprise that the challenge for me is really turning into a challenge to "change your life and decide that you deserve the best YOU that you can be…and that YOU can do it."  Through Bob Greene whispers…it's working.
So for a mid-week check in, here are a couple of the subtle changes that I've made so far…and what I have noticed.
Stretching in the morning – Just adding a few extra minutes to get some really good stretches seems to be doing the body good.  With the extra workout push this week (I'm taking it up a notch and adding in some strength training and just doing a little more that I normally would), I can feel that my body is responding. 
No late night eating and going to be a little hungry is OK- Late night eating is my Achilles heel.  So, a little glass of milk or hot tea before bed has helped me through that.  Also, reminding myself of Bob's advice…"Going to bed a little hungry is good.  Then when you wake up, you'll be hungry and won't skip breakfast…"  So far…so good.  It's not been easy, but I've been strong.
Making better food choices – As I go through the week, I remind myself daily…it's Bob Greene week…make the right choice for yourself.  More water.  Less "white" bread stuff.  No fried foods. Yes on the Super Foods.  Having that frame of reference has reminded me of what I want…and my commitment to this OYou challenge.
Little changes go a long way – Daily vitamins, daily facial cleanser in the AM and PM, more water, and more "good" sleep – While I've always taken care of myself, this extra add of a new cleanser scrub at night and wash in the morning is really working.  Add the extra water…the daily vitamins and the good sleep that I am getting…and I'm seeing and feeling the difference.
Moving, learning and being reminded of little things that I have heard from Bob Greene for so many years is what this week has been about.  Just taking the time to watch the videos and to find the information that is out there was part of the journey for me.  With only a couple of days left for this Bob Greene Boot Camp week, I am searching for the right lessons to push through the windwo…and maybe stepping up the workouts and pushing myself just a little harder to finish this week strong…
But the truth is…that while the end of the week may be coming fast…my hope is that the window will remain open…always.