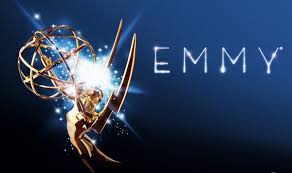 Dreams. Vision. Perseverance. Passion. And People.
I remember.  Before the words "OWN Ambassador" were suggested…and way before OWNers showed up on the horizon.
Before we ever experienced an OYou. Before we met Gayle King or her personal check.
Before our lunch with Oprah.
Before our mom had cancer.
I remember Oprah taking us behind the scenes and introducing us to her people…her "soul tribe"…and taking us to Masterclass…then Lifeclass…for 25 nights in a row.
Then on tour…our interactive classroom. A new kind of classroom.
Making us feel like we belonged…making us believe.
I remember connecting on Twitter as we tweeted 140 characters with speed and precision.
Change the channel, change your life.
I remember when Oprah Winfrey Network took 16 characters of our 140 quota.
@OprahWinfreyNet – #OldSchool
I remember tweet parties before they were tweet parties…
I remember virtual Moscow mules in Eric Logan's basement…
while lessons on Twitter happened in the middle of the night, in between the laughter and chatter and commercials.
Almost 20,000 followers ago.
Wow. I remember waiting to refresh the page so that together, my sister and I could see it turn to 100 followers.
Seems like so long ago.
No rules. Just making it happen.
No boundaries. Just connecting the dots and the people.
I remember watching all the hard work from this side…the other side of OWN's interactive social media…
The social side…
Congratulations EMMY for choosing a pioneer…
Congratulations OWN for winning this pretty little gold statue that validates that you are on the right track.
The work has been outstanding.
I'm just so happy that others have come to the tweet party…
and so glad they have stayed…and have brought more friends.
Life changing.
Pushing the limits.
Raising the bar.
Bravo OWN TV.
Bravo to all OWN viewers…
Without you talking and tweeting about it…it would just be another channel.
You, joining the discussion, have made it something very special.
OWN…it's more than just a network…it's a community.  
 
**photo credit 2013 Primetime Emmys