OYou 2012 Boot Camp Challenge – Week 1.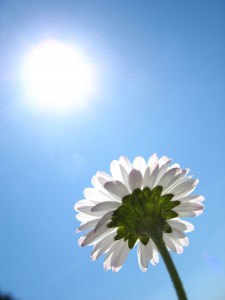 I don't know how many times I have been caught up in my own head with this one particular question – what is my passion?  Oprah has told us for years that this is our purpose in life…to go and find our passion and has excited us to make our passion our life.  But how do you do that?  For years, I have been looking for what fills my soul. In my 20's it was all about looking outside me and passion always rested in the current relationship or cute guy in the early morning college course that got me to class.  As I've grown older, I've realized that the passion that I'm looking for isn't going to be found by finding someone else.  It's going to be found by finding me.
There is a reason why we choose the "Lifecoach" series at the beginning of our OYou Boot Camp this year.  As Martha Beck spoke during the OYou 2011 event in Atlanta, she talked about riding the wave of your journey.  Now, the only wave I've ever ridden was body surfing in Santa Cruz when I was 18…but I got the message.  Over the months since the conference and through this ongoing journey of finding myself, the lessons about riding the wave have reappeared religiously in my life.  The greatest point taken from the inspiring discussion is this:  all things in life are temporary.  The only thing that is constant is change.  If you are riding high and feeling great it's not going to last forever.  Even more importantly, if you are feeling low and depressed or defeated…it's not going to last forever.  A great life strategy for how to maneuver through life – it's simple.  Just ride the wave but while riding, keep your eyes open.  What do you see along the way?  What keeps coming back into your life?  More importantly, what makes you FEEL AMAZING and fills your body up with happiness each time it comes across your path?
So, for this week we are beginning our OYou Boot Camp Challenge looking for our passion and paying attention to life.  It's our "Finding me" journey.  Here's our weekly 3-step challenge.
Step out of your box and try something new – Anything. A new restaurant or book or road. Get off your regular path, shake things up and do something different.
Create a vision board for your life –  End to end create your vision that you want for your life. Do it and hang it up to remind you to look up and see your life in front of you.
Listen to your life – Take 5 minutes at the end of each day to find 5 things that made you happy. Look for the smiles from the day and give yourself a few minutes to focus on what lifts your heart.  We are hopeful that this will be fuel for the soul.  
We hope you follow our journey and are inspired enough to start your own. Welcome to week one of our OYou 2012 Boot Camp Challenge.  Take the time to pay attention to your life…take care of your mind, body and spirit and it will take care of you.