I believe we are a world in desperate need of healing.
I'm committed to doing whatever I can. -Olivia Newton-John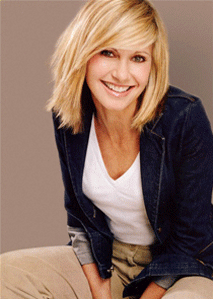 The OWN Ambassadors are honored to celebrate legendary recording artist Olivia Newton-John for her humanitarian endeavors as well as her contributions to the world's health and wellness.  Though Olivia is known throughout the world for her incredible voice, she is a prolific philanthropist, supporting causes from Cancer to the Rainforest and everything in between.  In addition to being a 5 time Grammy winner and selling over 100 million albums, in 2010, she was awarded the Medal of the Order of Australia for her outstanding achievement and service. Her whole life has been devoted to health, wellness, and serving the world by using her life for the benefit of others.           
Olivia has spent the last decade creating the Olivia Newton-John Cancer and Wellness Centre in Melbourne, Australia, raising over 200 million dollars to fund its programs.  It is one of the preeminent cancer treatment centers in the world that contributes to the entire well-being of the patient, not just their cancer treatment. After her own cancer diagnosis in 1992, she was committed to helping other's fight the disease, "Getting cancer was a gift in many ways. I learned how to challenge my biggest fears and turn an obstacle into a benefit for others."  In 2008, she walked across the Great Wall of China to raise money for the center.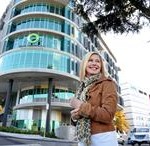 Last year she published a cook book called Liv Wise: Easy Recipes for a Healthy, Happy Life, all proceeds go toward the Centre. Olivia's dream is that the Centre will one day only be a Wellness Centre because cancer will have been eradicated. Another component to her wellness initiatives is the Gaia Retreat and Spa in Byron Bay, Australia. The Spa offers guests the chance to reinvigorate and relax in a stunning, protective setting. Year after year the spa wins international awards from all the top travel sites. In 2011, The Gourmet Traveler, name Gaia Retreat and Spa the Best Health Retreat in the world.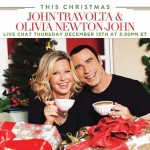 Never one to rest on her laurels, Olivia Newton-John has teamed up this holiday season with John Travolta to create a CD called "This Christmas." The CD has Olivia and John collaborating with other mega musical legends: Kenny G, Chick Corea, Cliff Richard, Tony Bennett, James Taylor and Barbra Streisand to create a truly unique holiday album that the whole family will enjoy.  All the proceeds from the album will go to the Jett Travolta Foundation and the Olivia Newton-John Cancer and Wellness Centre. 
Olivia spoke to OWN Ambassador Megan Castran about aging saying, "Each year is a gift and everything is how you choose to look at it." Megan commented on how fabulously she was aging and asked her if it was the best time of her life. With a gentle smile she replied, "Yeah, it really is."
We are so honored that Olivia will contribute to our 12 Days of Celebrating Consciousness with an interview on wellness. She has been touring all over the world and we will be sharing the interview in Part Two of this post.    You can follow Olivia Newton-John on Twitter  @olivianj, on Facebook at Olivia Newton-John and her website.
To add to the celebration we will be giving away a copy of This Christmas and a LivWise cookbook to a lucky reader!  To enter to win,  post a comment on the OWN Ambassadors Facebook page or send out a Tweet on Twitter and include both hashtags – #12DaysofCC  #ThisChristmas – for your chance to win!  Winners will be contacted and announced after January 1st.  Good luck!
Finally, Olivia Newton-John and John Travolta will be hosting a Livestream session today, December 13, 2012 at 3:30 EST! Join in the fun and tell us what you think! http://new.livestream.com/johnandolivia/ThisChristmas
 *Photo Credit:  Olivia Newton-John, This Christmas CD, and Olivia Newton-John Cancer and Wellness Centre
******About OWN Ambassador Lia Keith – Lia Keith is a wife, mother of four, Air Traffic Controller, CEO of a home based business, and the Founder of OWN Ambassadors. Her dream is to build this community into a place that will serve all who come into contact with it.  She wants to serve the world by being her best self and helping others to be their best selves, too! Come along for the ride! Here is my website.