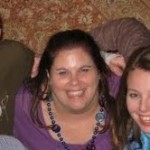 So, I have a confession to make.  Yesterday, I saw a twitter exchange that made me blind with jealousy.  In fact, the jealousy that I felt was so strong; I couldn't catch my breath for a minute.  I was shocked by how I felt because I can't remember ever feeling that way before.  Thinking back about it now, I don't remember a single instance of it.  As the feelings overwhelmed me, I thought about firing off some quip or silly or even cutting response, but luckily, I paused and came to my senses.
Somewhere, deep inside me, I remembered Jill Bolte Taylor's lesson that whatever emotion you are feeling transverses your body in about 90 seconds and that after that, all that is left is the thoughts and remembrance of that 90 second experience.  So, I let that rage, hurt, pain, and jealousy have its course and it consumed me for that minute and a half.  And, oh, how I relished those feelings, embracing all the ugly, base, lowness of them.  Then, I took a deep breath and went still.
For about five minutes, I sat and calmed and quieted my mind and let every negative emotion go.  I realized that I was afraid of those feelings and that side of myself and that, in the past when I have had them, I have stuffed them with something, usually food or denial.  It was incredibly freeing to just give myself that 90 seconds to go where I needed to go and feel what I need to feel.  It was also freeing to not react to the feelings, but to just FEEL them; not hide them away or react in anger or fear; just observe them running their course and know once the emotion was gone, I could look at them clearly and not let them control me.
After the five minutes, and feeling very calm and free, I called my husband and told him I had had a crazy fit of jealousy and it had freaked me out a little bit.  I told him about the exchange and what I had felt and we discussed why we thought I had felt that way.  What we figured out was that I had coveted what was going on in the exchange and I had been jealous that someone was receiving something that I wanted.  So, after more discussion, I was able to channel some of those negative emotions into a life lesson that will further me along my journey of transition.
I know I am ready to move onto something different from what I've been doing for the last twenty three years. In fact, last May, after seeing the movie I AM, I had an epiphany that further focused that vision.  I made the decision that I was going to take the next few years to get myself moving toward what I am going to do next. What has been harder to figure out, is just what my next chapter is going to look like.  In the last year, I have learned many lessons and gone on many adventures, but the future has still been foggy and my vision has not been clear.  That moment of jealousy, because I was present enough to feel it then examine it, gave me a glimpse of what I wanted.  I want a future that looks something like what that exchange looked like and my jealously actually served me by letting me see it.
Many philosophers have said that you manifest what you need in your life; that you need to examine the things that make you angry, fearful or jealous because that is also a part of you.  What I realized by that encounter was that often when negative emotions came up, I pushed them away thinking they represented something that didn't serve me, but of course, everything is here to serve you, even seeing a side of yourself you don't particular like.  That 90 seconds was there to bring my calling into clarity, to bring forth the fire I needed to get motivated and focused.
What have you dismissed, rejected, or ignored because you didn't like how it made you feel?  How many times have you reacted in anger, fear, or jealousy without looking at WHY those feelings were brought to the surface?  How often have you buried a part of yourself that came roaring forward because that wasn't the image you wanted to believe about yourself or show the world?  Embrace those 90 seconds, feel them fully without judgment, then get still and figure out how they are here to serve you.  Then get about the business of serving them and live a more authentic life.
+++++++
Lia Keith is a woman translating transition. She has been an Air Traffic Controller for 23 years and is on a journey to discover her next chapter.  As she navigates this process, creating a new trail for herself, she likes to share the stories of her adventures in finding herself and her true calling.  Any help along the way is greatly appreciated and she loves company too, so share your story with her!  She is looking for sweet inspiration wherever she can find it and is grateful for all the help she has received so far!  She hopes her stories will help you along your journey because everything is sweeter when we share. Lia can be found @LiaKeith on Twitter and on her blog http://liakeith.tumblr.com/