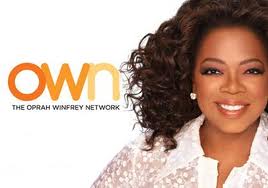 If Oprah's new-found connection and love for social media doesn't already give us a little insight, OWN is going to give us a front row seat to Oprah in her new behind the scenes special named Oprah Builds a Network,  the name telling you exactly what you are going to get.  Oprah and the inside scoop of what this last year has looked like from behind closed doors and a glimpse into the journey.
With the great energy that Oprah's OWN Season 25: Behind the Scenes show brought to the network 12 months ago, this new program shows that OWN has not lost the vision of what works and does know what her fans would like to see.  Everyone wonders "How is Oprah with making this transition?"  Well, now she's going to show us!
While television has become a world that's a little too hungry for angry housewives and teen moms, the idea of "what's Oprah doing?" and "how's this network thing going?" seems right in line with what works.  I will be the first to say, this kind of program is fascinating and channel stopping…even for the most snobby TV watcher (which I am not).  If you think you know Oprah, it's not until you see these programs on OWN that you begin to see so much more of the fun, out of the office, fire walking woman who the world has grown to love.  If you don't have OWN, what are you waiting for?  If you do…I know exactly what you are waiting for.  The premier of Oprah Builds a Network tonight, Sunday, July 8th, on OWN at 9/8c.  See you there!