When our OWN Ambassador friends in Canada heard to this issue around the possibility of losing OWN Canada, the passion for what they are learning through programming became a focus of discussion, along with the frame of reference of what exactly does educational programming look like?  For one person, programs may feel enlightening or filled with lessons.  For others, they may not.  Most of the time, life is not simply objective…and we hope that those who fill the seats and make the decisions on this commission understand that.  While the rules for educational programming may be carefully laid out by lawyers and commissions who need to have a professional business framework to work from, we hope that they also made that framework flexible enough to embrace a new type of programming that offers viewers something different – yet something life changing.  Our loyal OWN Ambassador, Prasanna Ranganathan, offers this open letter in hopes that those who are listening with an open mind and heart will see that there is so much good programming coming from OWN Canada…and understands the value of what the programs are offering.
An Open Letter from Prasanna Rangathathan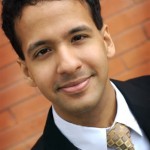 Dear Members of the CRTC:
RE:     Oprah Winfrey Network Canada – Hearing – December 2012
I write in support of the Oprah Winfrey Network (Canada) in its hearing before the Canadian Radio-Television and Telecommunications Commission (CRTC) that is reviewing whether OWN Canada is compliant with its registered mandate to be an educational service.  In outlining my support for OWN Canada in this hearing process, I will explore: 1) the importance of OWN Canada in my life and 2) the knowledge and learning I have gained from the network's programming.
The Importance of OWN Canada in My Life – Watching the Oprah Winfrey Show, on network television in the United States as carried on CTV in Canada, was a treasured part of my daily routine for 20 years.  I can trace the milestones of my own life through the show and its many moments. I now enjoy OWN Canada, a network with vividly luminous, educational programming reminding us to live our best lives and focus on service.  OWN Canada's message is simple and is couched in a nuanced, tailored approach to education and learning: be the change you want to see in the world.
OWN Canada and its programming have created a platform for knowledge, inspiration and empowerment, by introducing us to so many experts, leaders and teachers (on shows such as Lifeclass, Million Dollar Neighbourhood, Next Chapter, Master Class, and Iyanla Fix My Life) who have changed our lives with their wisdom. OWN Canada's greatest triumph lies in serving as a call to action, a reminder that we, as individuals, are capable of helping others and, in fact, are required to do so as global citizens.
In my opinion, OWN Canada is a distinct cultural phenomenon in that its programming touches its viewers in individual ways and came into our lives at extremely specific moments.  For instance, for me, the show Lifeclass changed my life in so many concrete ways when it premiered in October 2011, causing me to look deep within myself to find my authentic voice and to critically examine my career as a lawyer to determine my true calling in life.  As a result of the show and its many experts discussing topics such as truth, honoring our callings, financial decision-making, and overcoming fear, I was able to be honest about my identity, my path in life, and my dreams of pursuing work in the field of media.  Lifeclass also brought me closer to my parents, as we watched the show together and had nightly discussions about the particular topic or expert and its salience in our daily lives.  OWN Canada served as the basis for this collective learning and introspection.
OWN Canada has also taught me the importance of social media as a modern communication and learning tool.  By harnessing the power of Facebook and Twitter to promote viewer engagement, exchange, learning and discussion, OWN Canada has given me the chance to learn directly from experts and viewers around the world and forge deep friendships with like-minded individuals inspired by OWN Canada's educational programming.  We have blogged, written articles, filmed videos, and talked about the many lessons of the network and its programming. We have taken the message of OWN Canada into our communities through activities centered on service and learning.
The Knowledge and Learning Gained from OWN Canada Programming – More than creating an overall educational and learning paradigm in the television landscape, OWN Canada and its specific programs have generated a solid base of knowledge, learning, and growth in my life and the lives of viewers.  The following programs are but examples of how the network has promoted learning and why it warrants its continued classification in the educational stream of Canadian broadcast networks:
Oprah's Next Chapter –  This signature program on OWN Canada has Oprah speaking to change-makers, politicians, international leaders, artists, actors, directors, to share learning and education on the stories capturing the media's attention and to highlight issues, experiences and questions that warrant further scrutiny.
As a specific example, Oprah's Next Chapter episodes in India connected me to my ancestry.  For me, India is the birthplace of family, the place where grandma lives, and the geographic underpinning to my identity and values. India is found in my favorite foods, my daily prayers, the curve of my nose, the fabric of my being. Yet, at many levels, India has been a mystery to me – a veritable enigma wrapped in the cloak of the familiar. Being born and raised in Canada, visiting India every few years, I have never fully grasped India in its beauty and complexity. The Next Chapter episodes on India portray India as fluid, vibrant, textured, and beyond categorization, demonstrating that regardless of socio-economic status, history, or condition, everybody has a story and a voice that is worthy of respect. The episodes revealed that though geography may separate us from India, shared experiences and common dreams unite us in fascinating ways.  Oprah interviewed families from various socio-economic and cultural backgrounds and spoke with women from the spectrum of Indian society to engage in an in-depth exploration of India, its culture, and the issues that capture our collective consciousness.
Lifeclass – This show, launched in October 2011, used the power of Oprah Show moments as teaching tools on life.  It used the experiences of guests featured on the 4,561 Oprah Winfrey Shows to share pockets of illumination and insight on how to deal with the issues we all face (anger, parenting, relationships, forgiveness, etc.).  It launched an innovative multi-platform focus with webcasts, Facebook streams, discussion forums, and online journaling to allow viewers to engage in the programming in a more direct way.  Viewers could learn from the experiences of others, digest this information, and look at how the lessons had salience in our own lives.
The show has included the participation of a host of expert teachers including Iyanla Vanzant, Tony Robbins, Deepak Chopra, Vancouver-based, but international expert Eckhart Tolle, Martha Beck, Cheryl Richardson, and many others in live, in-person conferences which are then televised, allowing viewers to have the chance engage more directly with the teachers.  Lifeclass filmed two of its episodes in Toronto in April 2012 to a collective audience of nearly 15,000 people committed to learning and growth.  Many corporations and individuals attend conferences with these experts regularly, recognizing the educational utility of these fora, speakers, and events for their impact on business development, corporate learning, culture, and interpersonal relationships, and communication.
Master Class / Visionaries – In Master Class, experts in the realm of arts, film, business, sports, music, and politics sit down in an intimate docu-series setting, sharing how the various experiences, complexities, successes and challenges in their own lives taught them valuable lessons about life's big questions.  Featured guests include Ted Turner, Laird Worthington, Diane Sawyer, Jane Fonda, Dr. Maya Angelou, among others.  The series was a visual feast, filmed in a powerfully poignant way, replete with lessons, insight and teachings on a range of topics and themes.
The series Visionaries followed the careers of creative people such as fashion designer Tom Ford and musical artist will.i.am to gain insight into the creative process and the focus, work and dedication involved in honoring one's calling and forging a successful path in the world.  The show balanced the creative process with the incisive business skills necessary to build a successful business and career.
Million Dollar Neighborhood – In this Canadian-made series based in the community of Aldergrove, a community comes together to increase its net worth by $1 million by working with financial experts and hosting events, undertaking community activities, and changing their approach to their finances.  The show was a revelatory look at personal finance, couched in individual experience, and had viewers joining in by exploring the application of each episode's central theme or lessons in our own lives.
Gastown Gamble / Buy-o-logic – This Canadian-made series, Gastown Gamble, focused on the launch of the business Save On Meats in Vancouver and used the experience of this entrepreneur and community to explore issues of business planning, community engagement and project implementation.
This Canadian-made series, Buy-o-logic, uses the platform of television to take an in-depth look at consumer products and programs with a view to educating the general public and keeping companies and initiatives conscious of their products and their impact.
Money Class with Suze Orman – In this multi-week course, financial guru Suze Orman takes individual families and guests through the various issues in financial planning and money management, including investments, real estate, debt, retirement planning, education, credit cards and savings.  This show used the personal experiences of others to serve a larger purpose of informing the public about financial issues and the importance that a sound basis of financial knowledge plays in our lives.
Season 25: Oprah Behind the Scenes / Oprah Builds a Network – Season 25: Oprah Behind the Scenes was an unprecedented look at the creation of the final season of The Oprah Winfrey Show.  The show was an incredible, informative, illuminative look at the television industry and the myriad issues that a top-rated network television program faces in delivering quality programming.  The instructive value of the footage, interviews, and collective insights (shared by Oprah Winfrey, Sheri Salata and the Harpo Studios team) is unparalleled and is undoubtedly a valuable addition to any media studies program.
Similarly, Oprah Builds a Network was a two-part special where Oprah candidly explored the challenges and work involved in building a network from the ground up.  The special was provocative in its candor and unflinching in addressing all of the news, good and bad, that surrounded the launch of OWN.  Rarely are networks so willing to open their doors and shine a light on their work with a view to inspiring collective learning and education.  This program was valuable not only for those working in the media-communications realm, but for anyone starting a business.
Iyanla Fix My Life – The most recent addition to the OWN Canada line-up features author, spiritual teacher, and expert Iyanla Vanzant going into the homes of people with a view to healing relationships and opening up the lines of communication.  The show unleashes the potential of television to use the stories and experiences of others, not to exploit, but to educate and empower the viewing public.  Iyanla Vanzant centers each episode on clearly articulated insights and tangible tools for personal growth, communication, and development.  Topics addressed include abandonment, abuse, sexual identity, business and personal relationships, celebrity and its impact on family, marriage, and parenting.
The Scope of OWN Canada's Educational Mandate – The fact that many of OWN Canada's programs have been recognized by educational institutions as meeting course requirements speaks to the veracity of OWN Canada's status as an educational channel.
However, one of the criticisms forming the basis of the complaint to the CRTC is that despite evidence demonstrating the pedagogical value of OWN Canada programming, the educational focus of said programming is too limited to the streams of self-improvement and personal growth.
I would submit, as demonstrated in the previous section, that OWN Canada's programming is not limited to these areas but encompasses a wide range of topics including, but not limited to: business, finance, communication, relationships, psychology, health, wellness, arts, media, culture, travel, and geography.
Furthermore, a commitment to living our best lives, is an animating thread underpinning the programming on OWN Canada.  As Oprah Winfrey has often stated, her intention in launching the network was to share insights and pockets of light and illumination with the viewing public so as to encourage everyone to live their best lives.  This is a commitment found in the 4,561 episodes of the Oprah Winfrey Show.  This is a commitment that imbues the pages of O Magazine each month.
While this is the core commitment, its manifestation encompasses all forms of educational programming, as outlined above.  The narrative consistency of this core commitment should not be confused as being a narrow educational focus.  Rather, it should be understood in the context of its intended spirit – being the best we can be in all aspects of our lives – and exploring what this means through the prism of educational programming in many areas (finance, health, wellness, psychology, arts, film, and news/interviews).
Let us not underestimate the power of learning provided through the vehicle of collective experience.  As Oprah often says, "everybody has a story" and that it is the platform of television that has the ability to elevate these stories to serve as beacons of education and inspiration.  For nearly the past three decades, Oprah has been at the forefront of transforming TV into the world's biggest classroom.  OWN Canada continues this proud tradition.
Conclusion – I would be honored to provide the CRTC with more specific information on how OWN has served as a platform for education and learning that has taken the powerful programming from OWN in the US, harnessed the strength of original Canadian content, and created a channel that revolutionizes the relationship that viewers can have with television.
Watching OWN Canada is not a passive experience, but a robustly active one, that encourages viewers to be participants in an educational movement: to dialogue directly through social media, journaling, discussions, and interaction with experts to make tangible changes in their own lives and to gain a deeper knowledge and understanding of the world in which we live.
Thank you for the opportunity to contribute to your deliberations.  Please do not hesitate to contact me should you require any further information.
Yours truly,
Mr. Prasanna Ranganathan