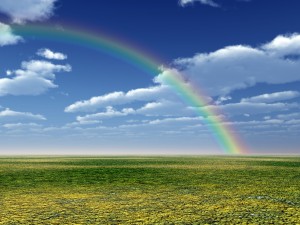 There are moments in life that scream to you with clarity and shift your perspective. When what your life is speaking to you becomes loudly obvious and as a result, through the screaming you find yourself sitting in quiet and at peace…knowing that your life needs to change and this is your moment to do that. It's almost as if the peace is put in the moment for you to say goodbye to the old world and turn the page to begin a new chapter with a new understanding. Throughout my life, I've had these moments of clarity and each time, the biggest challenge is not in the actual change but in navigating the lessons that come along with it. In other words, the challenge is just doing it.
For years, lessons have been coming at me from all corners of my life. From life experiences weighted down in darkness and pain…from the myriad of college Psychology courses that encouraged me to look within for answers or to turn to the official DSM manual for self-diagnosis…from living in the self- help section of the bookstore that gave me comfort and affirmations to survive anything, lift me up and sometimes, even find my strength. So, with all of this background work of strengthening the very foundation I stand on, still I find myself in moments struggling to take what I have learned and put the lessons into practice in my own life. While the lessons come from all around, it's easy to put life back on auto-pilot and start walking the same path, leaving the lessons where you found them…on the floor somewhere between Oprah's Lifeclass and the corner section of Barnes and Nobel. Sometimes I think that lessons should really come with sticky notes, a map and a little push wouldn't hurt either.
While it feels like life has been speaking one important message over and over, even for the most studious, it's not always easy to navigate into it…even though the message is not complex. It's the easiest but the hardest lesson in today's world. The message is very simple…don't wait. Consider today a wakeup call and me teaching you what I most need to learn. I'm sending it out into the world and reminding you to make your list…
Don't wait to say I love you…or I'm sorry…or Thank you…or You're Forgiven.
Don't wait to take a walk in the rain or splash in a puddle.
Don't wait to bury your feet in the sand and spend the morning on the beach looking for sea shells or sea glass.
Don't wait to watch the sunrise or enjoy a sunset.
Don't wait to write your story or sing your song or paint your canvas or dance your dance!
Don't wait for puppy love…go get a puppy!
Don't wait to travel the world…start with one step and just go….
Don't wait to visit old family…old friends…or make new family….new friends…
 Don't wait for love…just be love and love will find you.
Don't wait for the darkness to lift…turn on the light and push it out of your way.
Don't wait for the moment to come…make right now your moment.
Don't wait for the experience to find you…make your bucket list and start checking off items!
And please… Don't' wait for life to happen. Make life happen!
So…here's my little push to you…what are you waiting for? Don't wait…go out and live today…and tomorrow…and be incredibly happy!

*originally published for The Whirling Blog.