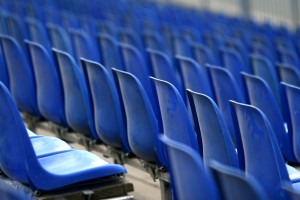 At the end of last Friday's show, Rosie finally addressed the non-audience changes on The Rosie Show. With the recent shake-up at OWN, Rosie took a few moments to address the questions from twitter. Change was here. Like many of us, she enjoyed the one-on-one interviews much more than the old format. Doing a daily performance was even harder now that she was out of practice. More importantly Rosie told us "it doesn't feel real for who I am today."
The intimate conversations take the show to a whole new level, one that many of us appreciate. However, it also killed the dreams of many viewers. I believe this is where the push back came from. Viewers inability to be a part of the magic or to experience it, has been lost.
For years my mother dreamed of seeing Rosie and Oprah. She always considered Rosie her fourth daughter. Luckily Rosie never met my mom in person, because I am certain she'd be my mom's favorite black sheep of the family. I'm not willing to lose that title. After many years, we finally made both of my mother's dreams come true…all within a week. I posted the story long ago which includes the Oprah piece but didn't share a smaller detail. Standing in the theater, front seat center for Fiddler on the Roof, I turned around to take in the moment. I was so nervous that I dropped our front row tickets under the stage. The one memento we had. I was tempted to crawl under the stage in desperation even in heels and a skirt, but the show was starting. Although I lost our tickets, my mom smiled the entire show as she watched her daughter on stage. My sister and I sat there knowing we made our mom's dream come true. It was incredible. She had her moment that we will never forget.
So maybe The Rosie Show can have specials a few times a year and invite loyal viewers to the show. Maybe a Christmas giveaway, a holiday variety show, a summer fieldtrip with all of us going on a cruise, a packed movie theater to view a new documentary, a special honoring mothers…it doesn't take much. Let us get excited about the possibilities. Do anything that keeps the dream alive for viewers like me and my family.
Although I don't need ticket stubs to relive our Rosie Fiddler on the Roof moment, I hate that other moms like mine will never get a chance to have that same experience. So please OWN, take this into consideration. A couple of live specials a year will mean all the difference to so many. Just think about it.
{ 0 comments }