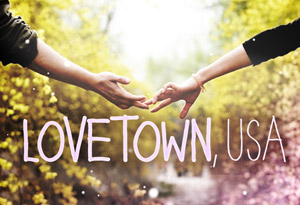 While Lovetown, USA may not be coming to OWN until this Sunday for its premier, The Oprah Winfrey Network is giving us plenty to  fall in love with.  Today, OWN launched a little love of their own with their "Be the Love" Ap over on Facebook.
Spread a little love to those who mean the most in your life by creating and sending them a very special card! Give a little shout out to make someones day! Fall in love for the first time or all over again! It all starts with one click of a button and one little action.  Create a love card.  You know you want to…and remember, this energy comes back to you. So really, when you send a little love out into the world, you are really sending a little love to yourself too.
Then, don't forget to bring more love into your life and watch what happens when one town comes together in the name of love.  Lovetown, USA premiers Sunday, August 19th at 9/8c only on OWN.