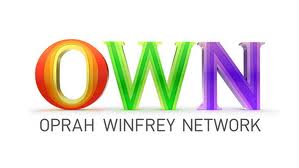 Today, OWN announced what the Fall programs will look like for the network as they go into their second Fall season and continue to find the programming that they hope will both bring in the viewers and stay true to Oprah's overall vision.  Included in the lineup are some of our OWN favorites along with a few new series for us to try for a spin and a little glimpse at what's on the horizon.  As OWN works to fill in each hour on the schedule, by looking at the upcoming shows it's clear that their core team is focused on building one solid hour at a time and taking the time to do it right.  Personally, we think that OWN should fill in all those "extra hours" of non-OWN programs with reruns of The Oprah Winfrey Show…but we don't get a vote.  
In the press release from the network, both OWN Presidents note the progress and sound very excited about what's coming.  "We've laid the ground work at OWN with Oprah's popular series and now it's time to build on that success with these brand new shows," said Erik Logan, president, in the OWN press release. "Our viewers want to be entertained, to laugh and to have an 'aha' moment," added Sheri Salata, president, OWN. "We are confident our new programming is delivering on that promise, infusing the core values of the Oprah brand into everything we put on the air."
All new episodes of Oprah's Next Chapter will bring Oprah to some familiar faces that include interviews with Stephen Colbert, Jennifer Hudson, Kelsey Grammer, and Bette Midler.  New episodes of Oprah's Lifeclass will take us back into the classroom with Oprah at Harpo Studios and are sure to bring some aha moments to the world.   Also, all new episodes of Super Soul Sunday and Welcome to Sweetie Pie's will be part of the Fall programs too…so, clear the space on your DVR by September!
New series' announced for the Fall lineup include Iyanla, Fix My Life (Premieres Saturday, Sept. 15, 10 p.m. ET/PT)  that will bring us into Iyanla's workshop and "tell it like it is" table on cable!  Also, Oprah: Where Are They Now? (Premieres Tuesday, Oct. 2, 9-11 p.m. ET/PT) will take a look at some of Oprah's most memorable guests from The Oprah Winfrey Show.  Keeping with key Oprah wins, OWN's new show TV Guide Magazine's Top 25 Best Oprah Show Moments (Premieres Tuesday, Aug. 28, 9-11 p.m.) will revisit some of the most memorable moments in television with Oprah and TV Guide that not only made history, but shaped the way that television looks today. 
On the horizon for OWN in 2013 include a new series Life with La Toya which will be a reality show…and pretty much that means that it could be about almost anything in LaToya Jackon's busy life and uber-famous family.  Also keeping company with Life with LaToya includes a new show called The Customer is Always Right that is described as "a high-stakes experiment with customers as the boss," and another program called Neighborvention where people come together to help those who are in crisis.  This sounds a little like "Hope Mob" meets network cable television.  Just the dose of inspiration that the world needs.
So as OWN is looking into the future and already way ahead into 2013 and probably beyond, we are sitting back and watching the progress.  One hour at a time…one program at a time.