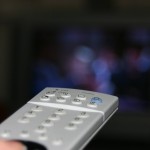 In a world of reality and competition TV, OWN and Oprah have had to find their footing and build a foundation.  While "The Oprah Winfrey Show" and the steps of making that program was well-known and familiar, the goal for Oprah's company is different now.  It's not just one show's vision that can be planned out over the summer and in a few large brainstorming sessions or changed with a new news story.  Now, it's building a network and while we know that takes time, we're here to give OWN a little push towards some shows that we would like to see.   OWN Executive team, we hope you are listening.  This is free viewer research we are giving you. We hope someone is listening.  Here are the shows…and even the hosts.  It's up to you to make it happen…
Oprah's Favorite Things – Give Gayle King and Adam Glassman a camera and keys to the closet and take us on a Favorite Things journey.  This is a must!  Seriously…people want their favorite things.
O Magazine Behind the Scenes – You have one of the most successful  magazines in the world in the OWN and Harpo family.  Don't miss a beat and bring us a 30 minute BTS show on the inner-workings of a magazine…of the OYou conference…of the process.  This is something the world would love to see and wouldn't it be great to let the world know the love and detail that goes into each issue.  Bring the magazine to life and make us part of the experience. The host – your magazine…of course.
Making a Difference – Highlight programs all over the world that are making a difference.  Give me a mini-Oprah to love – Kirby King…are you available?  Go and see the work that Water.org is doing…that ONE is doing…that smaller organizations are doing.  Make it real…and make it timely.  It will feed our soul and fill a half hour too.  What are you waiting for?
The Gratitude Project  – Take me around the world with Oprah's Australian friend, Megan Castran, in search of gratitude and happiness.  Megan…aka JewelChic…has an amazing page on Facebook – 366 Days of Gratitude and Happiness.  She is going out into each and every day and looking for happiness.  She is bright and a lovely energy and she is not afraid of the camera.  It's time to bring a little inspiration and spark to OWN and Megan would be perfect.  PEOPLE will love her…Oprah, seriously…you know I am right.  Give her a couple of people and a budget…we can see this happening.
Culture Shock – A show where you take an adventurous host and put them into another country to stay for a period of time with a family…to learn the culture and how they interact with the locals. This is one of the most fascinating things about "No Reservations" on the Travel Channel – seeing others and understanding just a little bit of their life.  Take people around the world vicariously through the show and teach us all that we are so very connected.  Highlight our uniqueness.  Show us our similarities. And for the host…someone with an amazing heart who's willing to travel and able to captivate an audience when telling a story.  Jason Pollock or Mastin Kipp …are either of you available?
So many people have great ideas for OWN…but no other ideas come from more enlightened and  supportive OWN viewers.  We've seen you entire journey.  We think we understand the vision.  We know your hits and misses.  We also know what we think will work.  Maybe you'll take these ideas to heart…we hope so.  We want the OWN network to achieve greatness and to have programming that lifts us up and makes us feel connected with the world.  We want programming that makes the whole world want to watch…don't you?