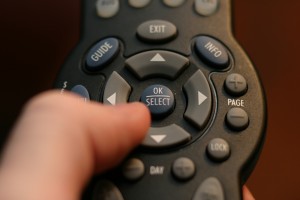 Jumping into the New Year, OWN is adding more great programs to the line-up.  It's time to make sure that your DVRs are set and you are ready to go.  Here's our OWN Don't Miss List to make your life a little easier! 
Saturday – Home Made Simple starts your weekend off right with a little DIY tips at 9am EST
Saturday – Six Little McGhees fills up Saturday night with a little love x 6, and then some more! This mini-marathon goes from 7pm to 10pm EST!
Saturday – Spend a little time with the Golden Sisters this weekend.  Two great episodes that will leave you rolling on the floor and wanting more!  OWN gets golden at 10pm EST.  It's worth the watch…and the re-watch for those who have seen these episodes! 
Sunday– Join one of our favorite shows, Super Soul Sunday with Oprah and Eckhart Tolle and Being in the Now!  Each and every Sunday like clockwork, our spirits wake up excited about Super Soul Sunday.  Join in at 11am!  If you are up a little early, watch Oprah and Marianne Williamson on Super Soul starting at 10am EST!
Sunday –  David Letterman comes to OWN  on Oprah's Next Chapter.  We watched Dave walk Oprah over to the premier of The Color Purple on Broadway…and we are not going to miss this reunion.  THIS is an interview that we can't wait to see!  9pm EST.  Get ready Twitter. 
Sunday –  Just after ONC, OWN brings us a new series, My Life is a Joke.  Following 3 top women comics in the Chicago area, we get to see the onstage personas and the reality of their lives and friendships. Anything that talks about laughter and friendships in the same sentence is already a hit in my book.  Looking forward to seeing this series…starting at 10pm EST.
Monday –  Be on the look out for a new couple of programs on OWN – Shocking Family Secrets at 9pm EST and Trouble Next Door at 10pm EST.   A little family drama to start out the week.
Tuesday – Tuesdays it's all about couples and relationships.  At 9pm EST, check out Unfaithful: Stories of Betrayal and at 10pm EST, stay tuned for In The Bedroom With Dr. Laura Berman
Thursday – Lost and Found brings an all new episode at 10pm EST tonight!   If it's as good as the first episode, you don't want to miss it!    
We hope this makes channel surfing a little easier.  Enjoy OWN and if you can, join us on Twitter during the shows!