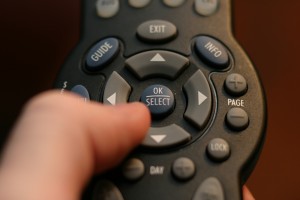 Yeah!  It's the weekend and it feels like NOW I can take a deep breath and exhale.  Finally, maybe I'll find a little mr time.  So, as we rush around with life and the holidays, don't forget to stop and take a few moments for yourself too.  Here's our OWN don't miss list!  And as we continue to look for things we can do this season to spread a little more love and light into the world with the OWN Ambassador "Christmas Gift to Oprah" we invite you to spread the joy in any way that you can!  And then, settle in and watch some of these great shows on OWN.  Here's our don't miss list for the weekend.  Hope to see you on Twitter during the shows.
Saturday –Great ideas on  Home Made Simple  starting at 9am EST/8am c
Saturday – Sweetie Pies, "Voices Carry, Charles Doesn't" starting at 9pm EST/8c
Saturday – Iyanla Fix My Life episode "Fix My Mistake" starting at 10pm EST/9c
Sunday– All new Super Soul Sunday with Oprah and Nobel Prize Winner Elie Wiesel: Living with an Open Heart.  THIS will be amazing!  Join in at 11am EST/10c
Sunday–   The Best of The Oprah Show A Special Presentation: Oprah and Elie Wiesel at  Auschwitz Death Camp 12pm EST/ 11c
Sunday – Miss Representation A MUST see from the OWN Doc Club!  It will OPEN your eyes to the world…seriously! 2pm EST/ 1c 
Sunday –  Oprah's Next Chapter brings us an all new show with Kerry Washington & Shonda Rhimes.  Great favorites on a great show! Don't miss it! 9pm EST/ 8c.
For the OWN weekday schedule, all new episodes of Unfaithful: Stories of Betrayal and In the Bedroom with Dr. Laura Berman can be seen on Tuesday nights starting at 9pm EST/8c.  Also, next weekend brings the premiers of Six Little McGhees on Saturday, Dec 14th and Golden Sisters on Sunday, Dec 15th.  What has dropped from the schedule is Married to the Army…stay tuned on that one…  Happy Holiday season!  Have an amazing weekend!  Be happy!