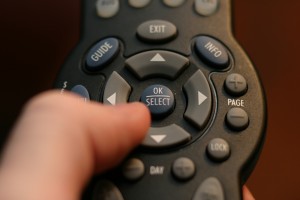 Finally the weekend is here!  As we rush around with life and the holidays, don't forget to stop and take a few moments for yourself.  This weekend, we are continuing our effort to add a little more light and love into the world by continuing our "Christmas Gift to Oprah" and stepping up our giving and sharing spirit just a couple of notches.  So, spread the joy and join us in that effort and then, take a few moments and enjoy a little of your OWN time.  Here's our don't miss list for the weekend.  Hope to see you on Twitter during the shows.
Saturday –Great ideas on  Home Made Simple  starting at 9am EST/8am c
Saturday – Sweetie Pies, "Lean on Me" starting at 9pm EST/8c
Saturday – Iyanla Fix My Life episode from "Six Brown Chicks" starting at 10pm EST/9c
Sunday– All new Super Soul Sunday with Oprah and Neurosurgeon Eben Alexander: Proof of Heaven.  Join in at 11am EST/10c

Sunday –  Oprah's Next Chapter brings us an all new show with Steven Spielberg, Daniel Day-Lewis and Sally Field.  Great favorites on a great show! Don't miss it! 9pm EST/ 8c.
For the OWN schedule, it seems that the only thing that isn't bounced around are these core Saturday and Sunday shows.  Next week, Married to the Army takes a Friday timeslot.  Also, remember that the weekdays…. Dr. Phil, Nate, The Best of the Oprah Winfrey Show, and Rachel Ray keep the daytime busy.
Have an amazing weekend!  Be happy!