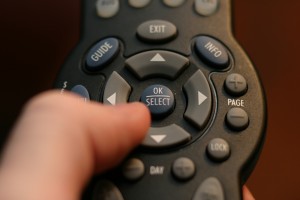 Happy coming into the holidays everyone!  Just in case you plan on being out doing a little pre-holiday shopping or enjoying life and taking advantage of any sunshine you can find in your world this weekend, we've pulled together our "Don't Miss List" on OWN to make sure that you don't miss a thing. This weekend OWN has a big lineup with all new shows starting! Tune in, set your DVRs and sign in to your twitter feeds and join the conversation. It's going to be a fun weekend! We'll be there…and we hope you are too!
Saturday –All new series premier of Home Made Simple starting at 9am EST/8am c
Saturday – All new Sweetie Pies, "The Future of the Mangrove – Part Two" starting at 9pm EST/8c
Saturday – All new Iyanla Fix My Life, "Fix My Celebrity Life" starting at 10pm EST/9c
Sunday– All new Super Soul Sunday with Oprah's picks for a new generation of spiritual thinkers!  Join Oprah as she introduces us to Marie Forleo, Mastin Kipp and Gabrielle Bernstein. AND – it's a worldwide Super Soul Sunday, so whereever you are, watch online at Oprah.com or Facebook.com or on our favorite choice, OWN TV! Join in at 11am EST/10c.

Sunday – In case you missed last weeks amazing Lifeclass with Oprah and Joel Osteen – I Am: Life is How You See It, make sure you tune in for the replay at 8pm EST/7c

Sunday – Join Oprah as she brings back Oprah's Favorite Things: 2012 with an all new list of favorites and an all new group of surprised people!  Join in the celebration of JOY!  It starts at 8pm EST/ 7c.

Sunday – Premier of Married to the Army: Alaska finally comes to OWN just in time for the holidays!  Let's get to know the case and get an idea of what real means when you are married to the Army!  The premier episode starts right after Oprah's Favorite Things and beings at 10pm EST/ 9c.

Monday – Married to the Army: Alaska  settles into what looks like its new time slot and brings us an all new episode, "You Ever Been in a Turkish Prison?"  Should be interesting!  starting at 10pm EST/9c
And here's a little reminder for the weekdays…. Dr. Phil, Nate, The Best of the Oprah Winfrey Show, and Rachel Ray keep the daytime busy. Tuesday nights don't miss Oprah: Where Are They Now? starting in prime time and the all new show at 10pm EST/9c. Finally, next Friday just in case you missed it, Oprah's Favorite Things will be shown again along with another Oprah Show Favorite Things episode starting at 8pm EST/7c.
And from The Daily OWN…Happy Turkey Day!  May you be blessed with gratitude from those in your life…and may you send out the same energy to surround you.  We are forever thankful for you reading our site.  Happy Thanksgiving week…Happy life!