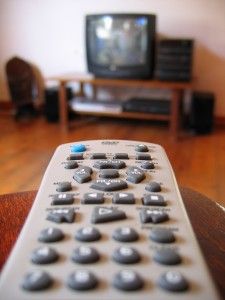 Just in time for a little Spring planning of your schedule this weekend, here comes our OWN Don't Miss list!  With Mother's Day upon us, Oprah and team are showing the "mom love" this weekend.  Don't miss the Saturday superwomen line-up with Iyanla: Fix My Life, Life with LaToya and Raising Whitley.  Then, sleep in on Sunday and wake up with Oprah and Dr. Maya Angelou on a soulful Super Soul Sunday and finish up your day with an Oprah Lifeclass with Iyanla and an audience of single moms and a lot of mom lessons.   Here we go…for OWN and for YOU!
9pm Saturday – Fix My Life 9/8c
10pm Saturday – Raising Whitley (one of our favorite new shows!) 10/9c
10:30pm Saturday – Life with LaToya.  10:30/9:30c
11am Mother's Day Sunday– Blessed are we this Super Soul Sunday to have Oprah sitting down with Dr. Maya Angelou in part one of a not to be missed SSS episode!  So, spend your Sunday filling up your soul!  This – like all of the other episodes – is sure to be an AHA exercise for the soul and spirit.
7pm Sunday Night –  An encore of Oprah's Lifeclass: Fatherless Sons will be replayed for those who didn't catch last weeks airing.  Amazing discussions to open hearts and heal old wounds.  7/6c
9pm Sunday Night –  ALL NEWS Oprah's Lifeclass – Oprah & Iyanla Vanzant/The Secret Pain of Single Mothers …it's not easy being a single mom… there is sure to be some love and lessons in this hour.  9/8c
And for this very special Mother's Day weekend…stop, take a deep breath in and make sure that you put on your list all of the amazing women who have been mothers or like a mother to you.  While they should be celebrated everyday…this is your reminder to tell them how much you love them… Here's an even better idea.  Sit down with them and watch OWN this Sunday!  We know that we will be doing this!  Happy Mother's Day weekend everyone!  Let the celebration begin!