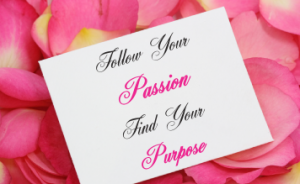 For anyone who is still searching to finding your calling…your passion…this Oprah Lifeclass will open your eyes to what it is that you are looking for.  Live your best life…honor your calling.  Here are my notes.
Every single person who is born has a purpose and a calling. Who you were meant to be is a part of everybody's natural calling.
Everybody has a calling and your real job in life is to figure out as soon as possible what that is, who you were meant to be and begin to honor that in the best way possible for yourself.
Sometimes the "call" is just a whisper to you.
Case Study: Lady Gaga – A fan of her music, her heart and her mind, Oprah says that Gaga "represents the idea of honoring who you are in the best way possible."  Oprah says that it wasn't until she sat down with her that she found her "deep appreciation and respect for not only what she does, but for who she is."  Be proud of who you are…celebrate all that you don't like about yourself…be free.  The message of Gaga is to be yourself and never give up on yourself.  Under the surface is somebody who is living the life that they were meant to be and her being able to do that is showing us all how to be more of ourselves.
Your real job is to feel your calling and begin honoring it now.
How do I know what I am meant to do? – Your life is messaging to you all the time.  Many times knowing what you don't want to do is a path to leading you to what you really want to do.
"I always knew the kind of woman that I wanted to be and I became that woman." – Diane Von Furstenberg
Feeding the heart with that which you love. That which gives you your juice. That which makes you come alive. When you are able to do that, you are able to blossom in your own life and give that kind of joy, energy, life force to what you do and who you are.
Case Study: Oprah's Journey.  At 19, she got a call to interview for channel 5 news.  She pretended to be Barbara Walters…and for many years, she preteneded until she made a mistake and it opened the door for her to be more and more of herself on television.  But something about it didn't feel right…"I can't believe I have to do this again."  Oprah was demoted…and says that it was the BEST THING that ever happened to her.  At the time, she was devastated because she was defined by that job even though she didn't like the job.  In August, 1978, she was put on a morning talk show.  THIS was part of her journey.
Noticing what you don't want can help you figure out what you were meant to do.
Case Study: One Woman with a Feeling.   Donna Carson, My House Founder.  Donna was a social worker and started working with nursery babies, some of them abandoned.  Following a calling, she spent a year raising money and starting a house for children who have medical issues from abandoned or  drug dependency and don't yet have a home.  This is a house where the kids can go until they do find their home…and where they can feel love.
The best way to figure out who you were meant to be, ask God the questions – How can I be of service to myself first and then how can I then use that service to serve the world.  You are here to honor your calling – whether you are paid for it or not.  Honoring the calling feeds everything else in your life.
Honoring and following your calling feeds and fuels your passion.
Case Study:  Anastasia and Eyebrows – Following her calling, eyebrows are her passion and doing eyebrows is who she is meant to be.
Case Study:  The Mustard Museum Guy – Following his passion, Barry Levenson quit his job as a lawyer and began doing what he loves.  He loves the joy and silliness…and appreciates everything around him.  Following his passion made him come alive.  THIS is wonderful to see…fueling your passion.
If the idea brings you alive…stimulates you…makes you feel joyful…then it is likely to do that for other people.
The whole purpose of your life is to recognize the purpose of your life and then, follow each footstep in your life that leads you directly in the path of that purpose.
It's never too late to figure out your purpose and start to live your best life.
Case Study:  Jeff Bezos – Jeff talked about living a life with no regrets…"Regret Minimization."  When you look back, you see no regrets.  Jeff came up with the idea of Amazon.com during a long drive…and he and his wife started out of his garage in 1994. Leaving Wall Street, he did his "Regret Minimization framework" – when you look back at your life from 80, make choices that will allow you to not have regrets.  Start NOW.
"Regret Minimization" means choosing actions that create as few regrets as possible.
Case Study:  John Wood and His Backpack Full of Books.  John quit his job at Microsoft and started developing schools and libraries in developing countries all over the world.  "Wouldn't it be a crisis to not follow my heart and to not follow my passion," John told himself.  Today, he's opened up over 1400 schools and 12,000 libraries. WOW. Moved to action.
Case Study: Lisa Price followed her true passion – making soaps and fragrances with "Carol's Daughter." This years sales…$50 million dollars.
There is no greater calling on earth than to be a life guide, the teacher, the nurturer, the supporter, the caregiver, the honorer of a young life.  If you've made the choice to be a parent, that is a high calling.  Highest order.
Recognizing that you have a calling and you being her on earth matters and can be meaningful.  Everybody that is here is here to contribute in some way  to the uplifting of the planet.  Listen and be open to what you are feeling.  This is how you will recognize the power that is within yourself…your calling.  Listen for it.
A quiet still place within all of us.  If you ask "What is it that I'm suppose to be doing?" If you ask and live with an open heart, the answer will show itself to you.  The answer comes when you are open to receiving it.