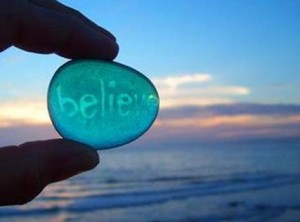 You can become what you believe. Love yourself. Be inspired. See the magic. From all of the Oprah Lifeclasses this semester, it has been clear. YOU have more power than you can even imagine. YOU can move any mountain in your life. YOU can do anything…because you can…you just may not know it yet. With a little tear from all of this understanding and for the final class this session, here are my class notes and some videos from OWN. Believe in yourself…believe in your world…believe in your best life. Anything is possible. Here are my notes…
•Understand that there is a force guiding the universe. Tap into it to have that power. It is your responsibility to tap into that power and change the world…your world.
•You have to find the power yourself.
•Our magic ruby slippers are inside your OWN heart.
•From OWN: How to Fulfill Your Dream
If you don't have a dream, start thinking about what the dream for your life is. Start believing that just having a dream begins the process of fulfilling it. You can do it if you're willing to let every step you take move you in that direction. Remember, you deserve the best life has to offer.

•Case Study: Terarai Trent's Dreams and how that can inspire you – If you desire your dreams, then they are achievable. Writing down her dreams and making them come true. Everyone, it's time to write down your dreams – your REAL dreams – and believe that YOU have the power to make them happen.
"Only you have the power to make the changes you want in your life."
•Your life is a relection of the way you think. What you believe is what you become and one person can make a difference…and that person is you.
•It'st never too late to become everything you dream.
•From OWN: Why Tererai Trent Embodies Oprah's Lifeclass Lessons
In 2009, Oprah first met Tererai Trent, who she says is the essence of every lesson talked about on Oprah's Lifeclass. Raised in a rural Zimbabwean village, Tererai grew up without much hope for the future. But she persevered and went on to obtain her bachelor's degree, master's degree and doctorate. Tererai is the perfect example of why it's never too late to become everything you dream.

•From OWN: Oprah Surprises Tererai Trent
In 2011, Oprah brought back her favorite guest of all time, Tererai Trent, to thank her for sharing her story and having an impact on so many viewers. Plus, Oprah donated $1.5 million to help Tererai build a school in her village to help others get an education

•Case Study: Never Stop Believing – From homeless to Harvard, Khadijah was on the street. Her mom, sister and herself were homeless in Los Angeles and would move from shelter to shelter. Spending most of her time at the public library, she changed her life. She empowered herself…and gave her a little piece of control of her life. Education was what she believed in…and it was hers.
•You are not defined by your circumstances.
•You have the power within to believe in yourself and achieve anything.
•You start exactly where you are…You don't have to wait.
•It doesn't just happen…it is a process. Take every step that is available to you…to move you in the right direction…
•There is a process to success. We must each figure out what that process is for our particular life.
•From OWN: Khadijah Williams' Story
In 2009, Oprah spoke with Khadijah Williams, who is a prime example of someone who always believed in herself and had the power to change her life. You don't have to wait to achieve your dream until you have more things, time or money. Start exactly where you are. For Khadijah, she started as a young homeless girl on the streets of Skid Row and ended up at Harvard University.

•Case Study: It's never too late to have a wake up call. Grow to who you were meant to be. You have the power. Jeff Henderson, Executive Chef at Café Bellagio who turned his life around after being in prison for 9 years for selling drugs. "I started to realize I was smart…I started to believe in myself," he tells Oprah.
•Everybody has their own time.
•We are all evolving toward our own moment of transformation.
•What is the dream for your life? Think about it. Start dreaming. Start believing that having a dream will move you to the fulfillment of that dream if you are willing to let every step you take move you in that direction.
•Start believing that just having a dream begins the process of fulfilling that dream.
•You deserve the best that life has to offer you…the best version of yourself…becuase you are here…because you were born.
•Case Study: Somebody else believing in you can be enough. Arenl Pineda's Journey to Journey. Don't Stop Believing…Arnel Pineda. Growing up poor in the Philippines. His mother died when he was 13 and had a tough life…a street kid…and would sing to really survive. He credits his mother for always encouraging him…and it was a member of Journey who found a video of him on YouTube and found their new lead singer.
•Feel for what your soul believes. If you believe it, you can achieve it. Anything is possible.
•You are more than what you can see. You being here matters.
•Everything that is happening in our lives and that is all around us is here to show us what is possible.
•From OWN: The Real Reason Behind Oprah's Lifeclass
Oprah explains the real reason why she wanted to have this show and do Oprah's Lifeclass: so you will start to understand that there is a greater power guiding the universe. And once you tap into that, you then have that power.