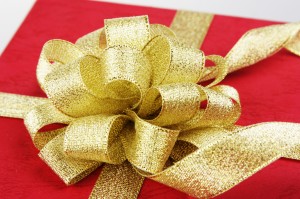 For months we've been asking for O Magazine to jump off the pages and onto OWN. This past weekend it was a wish come true.  For a two hour special, OWN brought us a night of JOY in a while new Favorite Things way.  It exceeded our expectations and then some.  Why?  Because of Oprah's team and how well it was done.  Bravo Favorite Things 2012.
Back in the day of early OWN viewing, one show that captured the heart and love of those who found the channel early on was Oprah's Behind the Scenes. The reason why?  It's amazing to watch brilliance at work.  Watching Oprah, Adam Glassman, Gayle and the show's producers get in front of the cameras and take us through some of the process that brought us this show was priceless.  THAT was my most favorite thing on the show…(that and the trip to Fiji and the Tempur-Cloud mattress and the Hotel Collection sheets and the…)  Seriously, the producers who live and breathe in the halls of Harpo Productions have a way about them…a way to bring you into the show and make you feel part of what's going on.  They have a magic that responds to all the internal check boxes of what I want to see on the screen and what is important….down to the PipCorn experience.  For those who didn't see these couple of moments on OFT2012, here's the moment. 
Adam Glassman, Creative Director at O Magazine and someone we simply adore, takes Gayle, our favorite food aficionado, to  Smorgasbord Food Festival in Williamsburg, Brooklyn on the hunt for "Favorite Things."  Popcorn – scratch that -Pipcorn stopped them in their tracks.  The looks on the faces of the two owners working the stand, Jeff and Jen Martin – brother and sister team  who explained that their popcorn has a more delicate hull than typical popcorn…was simply beautiful.  Full of excitement and terror and elation – that 'OMG, what is going on here?' look, you could tell that they were trying to remind themselves to keep breathing.  So, with a Oprah signature flavor request and a little packaging pizzazz, they made the list.  And how did they find out?  On camera.  It was amazing…because no one knows how important something like that is to a little, home-grown company.  It means everything.  Pipcorn…we can't wait to try it!  (Jeff and Jen – If you're reading…please send us a bag so we can blog about it! :-))
So, as the JOY continued in the first hour Favorite Things search as Adam took us through the process of "inner peace" and showing Oprah over 500 things to get to the magic number of 50 on her list,  the second hour took us into the heart of the reveal.  An audience of military spouses who thought they were in town to preview the new show, Married to the Army. As the twists and turns of keeping such a BIG surprise secret unfolded before our eyes, so did their stories.  Oprah, sitting with these women (and one man too!) on living room styled furniture…simple, comfortable, conversational…letting each of them open a gift to reveal the great things that made the list.  Hearing their heart reactions were the true gifts of the experience and having Oprah and her team be right in the middle, as Adam played the best elf ever and producers captured the best stories was beyond great television.  It was an experience. 
So while Oprah's Favorite Things  has always given me another wish-list of items that if I could, I'd live like Oprah and buy them all…this year, while I'll still try to win them from O Magazine, the JOY and the AMAZING gift of the special on OWN was a favorite thing all on its own.  We fell in love with the process and the people.  We saw behind the scenes peeps that we've met and seen on our journey.  We felt like we belonged behind the scenes…and that we were invited in to a secret club that no one ever gets to be a part of.  So while Adam is taking a deep breath from the 2012 list and already keeping his eyes open for what might hit the 2013 list, we are sending a little thankful energy in the direction of O Magazine and Harpo Studios.  Thank you for this 2 hours…next year…let's make it a week!