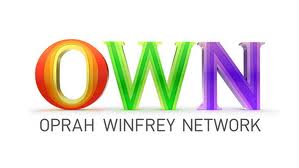 Oprah is building her network one hour at a time and it's beginning to look exactly like it should!  Today, the Oprah Winfrey Network announced some major building blocks as OWN fills its daytime lineup – the addition of some familiar faces.  OWN has obtained exclusive rights from CBS to air episodes from the first 5 seasons of "Rachel Ray" and from Harpo to air season 1 and 2 of "The Nate Berkus Show."
From the official OWN press release:
Two episodes of each show will air back-to-back weekdays beginning Monday, September 10 with "Rachael Ray" from 9 – 11 a.m. ET/PT and "Nate Berkus" from 11 a.m. – 1 p.m. ET/PT.

OWN will air many of the most memorable episodes of "Rachael Ray" from its first five seasons and from seasons one and two of "Nate Berkus."

"Rachael and Nate are a natural fit for OWN's expanding daytime programming lineup," said Erik Logan, president, OWN.  "It will be great to have Rachael's energy and Nate's upbeat presence on our air."
Let us be one of the first to say to Rachel and Nate, WELCOME TO THE OWN FAMILY!