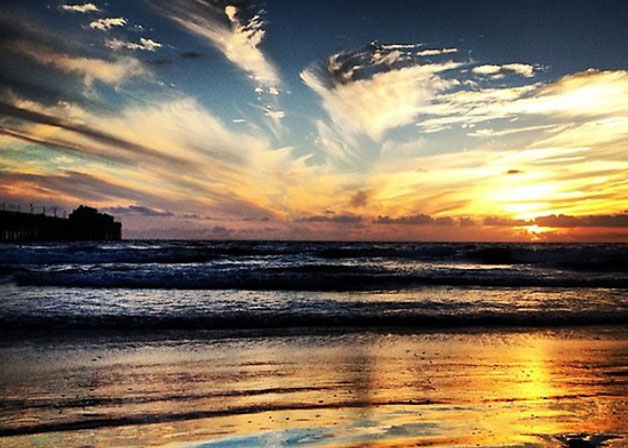 Stripped away from the standard TV faire you can find on any old channel, OWN has come back to it's roots and has given us a program that checks all of the boxes that Oprah promised to us in January of 2011.  New, innovative, spirit stirring, heart opening programs that would make you look at the world a little differently and open you up to things you haven't seen.  With all of this, I had known that the possibilities of one of these intense programs could bring viewers to edges of places they had never seen.  But, through these last few nights, I hadn't anticipated what I would feel…or how deep these stories would stir my own personal travels.
By the fourth and fifth evenings of the journey, I found myself needing to sit quiet in reflection and let the stories settle…let everything settle from what had been stirred in my soul.  Talking about faith and change and challenging the world to look through the eyes of others seeking to balance both, I found myself too, looking deeper and finding the connections in the story and to my life.  Soul shaking.  All resonating with similar lessons – of moving through, moving on, moving forward, moving towards…I am stirred by this series.  I am in the deep end…the waaaaaay deep end…and I keep moving further out with each night…no bottom in sight.
Stillness. Stirring. Seeing the human connections that move us closer together…light seekers looking for light…beautiful souls sharing their stories…and wondrous, careful craftsmen, piecing them together…seeing the connections and shining light onto these other's paths so that we might shine light into our own soul.  This series is more than moving…it's diving into the deep end…and realizing that you are not there alone.