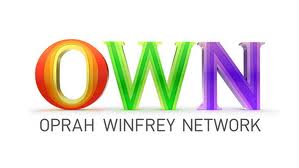 Two years ago today, we spent the day with Oprah as she launched a network and a new adventure. Through twists and turns and an uphill climb, we have watched and walked the journey of the viewers.
From the early days of amazing change your life programs like Finding Sarah, Extreme Clutter, and Addicted to Food, to the constant light in the storm each day for over 8 months with The Gayle King Show…the early days were filled with love and vision.  Maybe outlined with a business frame, but we saw the intention of this little network.  We could see that OWN and Oprah were doing something a little different…they were finding programming that didn't just take away your time, but offered you something in return.  Little by little, they filled the timeslots with new programming with their mark of excellence.  Like a field of dreams…as Oprah introduced us to Wayne Dyer, Dr. Jill Bolte Taylor, Deepak, The Untethered Soul's Michael Singer, DeVon Franklin and so many more. 
As we lost Gayle to CBS, in came Super Soul Sunday….a whole new way to spend a few hours and Sunday mornings.  So with Oprah leading the Twitter charge, people from all over the world joined in to have meaningful discussions and share insights in 140 characters or less.   Alongside Super Soul Sunday, Oprah took us back to school with Lifeclass to open our lives and hearts to new ideas, new voices, and offered tools to live our best lives.  With like-minded souls sitting next to us virtually, in the journey we found friends in the students along the way and all over the world.
As OWN grew with confidence, OWN viewers grew in support.  From an email late last year, to a late night conversation, to an organized effort by one woman and the hearts of many more, a grass roots group of OWN Ambassadors formed to help push the wave of OWN out into the world.  What network has this kind of support?  Only one I can think of…
Now, two years into OWN's journey and our own Daily OWN journey, it feels like when you turn and look behind at the path traveled that the early days are so far away…such a long road traveled already in such a short amount of time…730 days.  And with each step for the Daily OWN…each moment…each bump in the road, the one thing that we know for sure was that we are not on this journey alone.  While sometimes we walked…at other times, our readers moved us forward…and during some moments, we know that God carried us forward…   With the grace and love from the Universe, we think that Oprah and her network have traveled a similar path.  And today, as OWN turns two years old…the viewers are standing alongside, proud to be on this journey and filled with love in our hearts.  Happy Two Amazing Years OWN!  Let's celebrate!