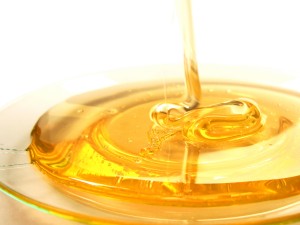 There is no doubt that the beauty industry is tough but extremely lucrative.  Everyone is looking for a quick fix to the little imperfections our mirrors expose.    Keeping up with the hottest new trick can bleed you dry.  But this week in our OYou beauty boot camp, we are sharing a few eco-beauty tips that won't empty your wallet.  We all have areas we'd like to tighten, plump or erase…and now you can with a few suggestions from us.   Some of these we've tried and the others are now scheduled for our spa day.  Give these a try and tell us what you think.
Luscious Lips – We recently discovered a simple way to moisturize and heal dry, chapped lips.  Begin by washing your lips.  Glaze your lips with lots of honey.  Don't use the raw honey because it can cause irritation.  Take a piece of plastic and place it over your lips.  Leave it on for 15 minutes and then wipe off the excess honey.  Use your lip balm seal it in allowing it to keep working.  Best kissable lips ever!
Saggy Skin– One of the easiest tricks we have been using for years is the egg white facial.  Spread uncooked egg whites onto your face and throat and leave for 15 minutes being sure to avoid your lips and eyes.  Simply rinse and you will love the results!
Natural brightener or lightener– This is a great exfoliant and mild bleacher, but keep in mind that it can make your skin sensitive to the sun.  Use a tablespoon of yogurt, a half teaspoon of fresh lemon juice and a teaspoon full of matcha green tea powder.  Mix it well and apply it to your face and throat avoiding the eyes.  Leave it on for 15 minutes and then wash with warm water.  If you do this mask a couple of times a week, you should see results within a month.
Puffy eyes– All of us have suffered from puffy eyes.  Take a couple of spoons and put them in the freezer overnight.  Let them thaw a little in the morning,  apply the back of the spoons under your eyes to redistribute and remove water retention from the puffiness.
Blemishes– We all have had a blemish pop up a few hours before we are heading out the door for a big night.  Fight the inflammation by mashing a little avocado and applying it to the area.  It totally helps with the redness.   Now if you are dealing with one of the nasty puss filled ones (yeah I know…totally gross but real), try using Calendula oil.  It is a great antiseptic and really gets below the skin.  Apply it daily and in no time you will be blemish free.
Fine lines– Take a few organic green grapes.  Cut them in half and squeeze the juice on your line and let them dry.  After 20 minutes wipe your face clean.  Fine lines will slowly melt away.
Summer Scrub– By the end of the summer our skin really needs a little love.  Try mixing 2/3 cup of ground nuts, 1/3 cup of oatmeal and enough yogurt or milk to form a paste.  Slather it all over your face and let it dry.  Then remove it with warm water. You will love it!
If you have any tips, please share.  We always love hearing new ideas!