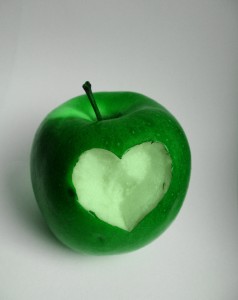 As I stood in line this past April to meet Oprah for the very first time in New York City with a room full of 400 other people carefully organized and snaked around a little space at Radio City Music Hall, something hit me…everyone wants a piece of Oprah.  Five lines were coordinated carefully around the room as people were ushered in for their 60 second photo-op with the famous and inspiring Ms. Winfrey.  Each time, she stopped and graciously smiled, looking just a little tired as she neared the 14 hour mark of her 22 hour day but full of grace and generosity.  Each time, the hundreds before me made their way to their place next to her, standing straight and putting on their best smile. Taking in this once in a lifetime moment. Hoping to touch her….shake her hand and take a little piece of her with them.  Our line came last. The final line of 7 or 8 sets of invitees who made the personal short list from Oprah's own little team.  An honor even bigger than I realized at the time…and the final placement that makes more sense now that I realized.  She saved the best for last. 
At the very beginning of this journey, we  may have wanted that "little piece" too.  That natural response to want to feel valued, appreciated and noticed. But over the last 18 months, we have met hundreds around the world who have had their lives changed by Oprah and all of her wisdom and who love her and who also just want a little extra something.  A chance to meet her or for her to read their book…see their program…give them a job…give them money…change their lives…fix their lives.  All of these big wants on the list of this one, lone woman.  Everyone knowing…Oprah can change their lives with one nod, one tweet, one endorsement.  Everyone wanting something.  It's only natural, right? Everyone wants a bite. Imagine…everyone all over the world wanting something from you. When do you fill yourself back up?  That's what I think our last line was for…
As we stood waiting excitedly for our turn for when the woman with the clip board made her way to  our little line and as I walked toward Oprah, with her hands extended and as she said my name, I realized…I don't want anything from this woman.  This woman who has given so much to the world…who means so much to the world…I want to give something to her.  I just wish I had been able to articulate that in the moment.  How do you tell a woman who must always be a little guarded and who is asked for so much by so many that all you want to do is to give back to her? The truth is…you don't. Like all of those who came before me, I was too excited for words but as the moment came and went by so quickly, I realized that the only bite I want is to feel worthy…and I've discovered over time that really, Oprah doesn't really even have the power to give that to me. Only I have the power to give that to myself. Through all of the years of Oprahesque lessons and all of the years of listening for that one thing that would change my world, this I know for sure.  You don't need a bite of Oprah to find your way in the world. You just need to believe in yourself…because you alone are enough.