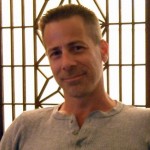 Michael Robert Lawrence is an author, counselor and speaker from New England. Michael endured a series of deeply traumatic experiences that sent him into suicidal clinical depression. His intense mental agony realigned his perceptions and he began to free himself from the control of thought and emotion. These brief experiences of happiness and peace were enough for Michael to regain hope. He began to use his skills in hypnosis and meditation with enhancements from other modalities including super learning and brainwave entrainment to reprogram his mind.
Once Michael overcame his clinical depression, his mind became very quiet at times and he began to notice how the mind was operating. He gained deep understanding through this noticing. This deep understanding allowed Michael to regain conscious control of the deepest level of the mind. He spent several years using his engineering skills to identify the basic functions of the mind at this level and developed a practical method for others to learn how to control their minds and wrote The Universal Happiness Method. Michael is currently writing new books, including The Universal Manual for Your Mind and also writing The Grieving Path to Joy with myself as a co-author.
Michael is a hypnotherapist and has developed his own mind programming modality. In his previous careers, Michael worked as a software engineer, web designer, personal fitness trainer, sports nutritionist, martial arts instructor, and health club manager. Michael holds a BLA Magna Cum Laude in Administration and Management. He is a clinical and professional model. He has been featured in international fitness magazines including Men's Exercise, Natural Physique, Women's Exercise and held the title of "Mr. Exercise" for Exercise For Men Only. Michael also rescues abandoned pets with Knapps animal rescue in Vermont as well as cats displaced from hurricane Irene from April Frost's Animal Rescue Center.
Tonight, December 14th at 8pm EST,  join Michael on Twitter @theUHMethod as he shares how simple it is to live your best life and to take your happiness and run with it.  No matter where you are at in your life, his method works.  As a widow,I found that his method and wisdom confirmed what I had been doing for so long and help me become more aware of my actions, my life and my own happiness. Michael Lawrence is someone I greatly admire and believe others can learn from his wisdom.  Through my grieving process, his teachings have helped so much in my time of need.  His happiness method is a method many can heal from; a method for your whole being as well as life. What he holds from within is a true gift to this world and his timing to give so effortlessly to me was a miracle to my life. Tonight, I hope that you also see his inspiration.
After reading his book The Universal Happiness Method, I knew this man carried a great gift in him and that he would help so many in struggle as well as pain. There is no doubt in my mind that once you overcome your pain, great things begin to appear in your life. Once you let your happiness begin life takes on a meaning like never before. I say this all in knowing personally, I've been in it, I still go through it, yet through it I know happiness within will always prevail. Happiness is you.  Happiness is a moment you create, the moment of opening the heart and smiling puts an end to all pain that laid within.  It opens your heart and it opens so much more to the life you live where dreams are reachable and belief never fades.  You can reach Michael at theuniversalhappinessmethod.com, on Twitter @theuhmethod,and on Facebook as well. 
 Please enjoy and read my interview with Michael below.
Tonya:   Explain a little bit of your life if you can.
Michael: I'm just a man who was pushed through trauma kicking and screaming into consciousness. I was not seeking it. My life experiences just happened to offer me the right skill set to explain to others how to become conscious without the pain in a simple practical way.
Tonya: Can you tell us what led you to understand the mind?
Michael:  I endured intense mental agony which realigned my perceptions and I realized that I was the source of my pain. Realizing this I began to use my skills in hypnosis and meditation with enhancements from other modalities to reprogram my mind. My mind became very quiet at times and I began to notice how my mind was operating. I gained deep understanding of through this noticing. This allowed me to regain conscious control of the deepest level of my mind without the help of a teacher. I spent several years using my engineering skills to identify the basic functions of the mind at this level and developed a simple practical method for others to learn how to control their minds.
Tonya:  Have you had any horrific pain that led you to see life differently?
Michael:  I have experienced tremendous loss, pain and suffering. My parents went into the hospital with serious illness at the same time while I was working a high pressure job. Later my father died unexpectedly during the holidays, I had an unexpected divorce, lost everything, became clinically depressed, suicidal and landed in my mother's basement. I had several peak experiences, dug my way out of misery, prescription drugs and reclaimed my mind. This enabled me to manage my mind and adapt to situations in my life instead of being consumed by them. Before I finished my first book my mother passed horrifically of brain cancer, I was injured in an auto accident and I lost my job. I was able to remain peaceful and optimistic despite these events using the teachings in my books.
Tonya:  What is the one most important thing for everyone to know about the mind?
Michael:  You already have the natural ability to control your mind and this is universal to everyone. In order to regain it, all you must do is understand and experience the simple mechanics of your mind. Once you experience these mechanics successfully enough times you will know it. Once you know it you will be conscious again and in control of your mind. And this change is permanent.
I'll explain the mechanics here:

Tonya:  Can you explain a simple way of controlling your mind? Is it that simple?
Michael:  You must relate to your mind mechanically to make it easier. You are the Consciousness controlling your Attention. Your Attention chooses your Thoughts. Your Thoughts control your Emotions. This is how you create your Experiences of life within your mind. I'll explain this in another way. consciousness is the Painter, Attention is the Hand, Thought is the Brush, Emotion is the Paint and Experience is the Painting you create. You just have to relearn how your mind works by experiencing how the parts work together that's all.
Simple Exercise: Avoid listening to the thoughts in your mind as a game. Ignore them, laugh at them, do the opposite of what they say. This will help you notice that you are in control of your mind.
Controlling your mind is this simple:
Tonya:  Is Happiness within you? It's not anything outside of you?
Michael:  Happiness and unhappiness is 100% inside you and completely within your control. You decide how you experience life from within your mind. It's impossible for anything outside of you to control your happiness or unhappiness. Believing that your happiness is outside of you is a total misinterpretation of both happiness and the mind.
I'll prove this now in just 5 minutes:
Tonya:  Is the Universal Happiness Method for everyone regardless of their culture, political persuasion, religion, etc.?
Michael:  Yes absolutely! All of my teachings including The Universal Happiness Method are uniquely positioned before beliefs are created. This makes them "Universal" to all. No one's beliefs or convictions need to change in order to use and benefit from them. They contain no judgments on anything and there is no need to change anything in your life. These teachings just explain the dynamics of your mind and how to control it.
Tonya:  Explain how you felt once this all opened up for you?
Michael:  It was a total perceptual shift. Words cannot accurately describe it. It is something you must experience for yourself.
Tonya:  What is the one most important thing for us to do every day?
Michael: You experience what you are thinking. You also decide how you feel by what you think about and you can think about anything. Remember this and things outside of you begin to lose influence over you.
Tonya:  Can you talk about your books The Universal Happiness Method and The Manual for your mind?
Michael:  All of my teachings come from my direct experience of reclaiming my mind and becoming conscious again. The Universal Happiness Method focuses on how to be happy and avoid unhappiness. The Universal Manual for Your Mind is a detailed operational guide and reference for controlling your mind.
http://www.michaelrobertlawrence.com/UniversalHappinessMethod.htm
http://www.michaelrobertlawrence.com/UniversalManual.htm
***About OWN Ambassador Tonya Ouimet:   I am a single mother of the most beautifulest little girl, a widow for a little while now, I am living the best life possible now due to seeing the blessings through all of my pain.  I am a working on changing the world day by day to help all those that grieve; I want to be the legend that mended all grieving hearts.  Currently working on a book "The Grieving Path to Joy", becoming a grief counselor, Grief Coach, and a hard working blogger dedicated to grief at http://widowinthecity.blogspot.ca/. My big dream in my future is to have open a Grief Center for all that grieve to come and be a family and feel like it is a second home in the comfort of others going through the same thing.