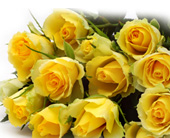 Welcome Gayle. Just 311 Days ago on January 10th, 2011, we welcomed Gayle into our homes…and today, we are saying goodbye to her show on OWN…but really, we are saying, "Have a great holiday…and see you AGAIN in January on CBS!" So…until then, we will have our Gayle King Show via The Daily OWN archive to keep us going…and the joy of knowing that our mornings will still be bright with Gayle in a few weeks. So..it's November 17th, 2011…let's get on with the show…the very last Gayle King Show on the OWN network.
•About Mika Brezezinski - It seems fitting that Gayles very first guest is there for her last show. Friend and fellow newscaster Mika brings with her gifts and fun and good wishes. Gayle starts by thanking Mika for not going to CBS…and Mika tells Gayle, "Your time has come," and gives her some advice…vitamins, prescriptions, sleep medicine, a good facial cream and then another really expensive face cream… and forget about sleep! Joe Scarborough joins in by phone to offer his excitement to the mix and wishing her nothing but the best! "Don't play TV…keep being you…keep being real." That's what we love about Gayle!
From OWN: Mika Brzezinski Brings Parting Gifts to Gayle

•About Mika, Gayle and the News – The Republican's deal. What is going on with Republican's not endorsing Mitt Romney? All the other players have ghosts that are coming out…so, what's up Republicans? Mika tells us that the 2 most qualified candidates – "One can't close the deal and one can't get on the stage." People, the is for the candidate for PRESIDENT OF THE UNITED STATES. C'mon…get the dirty guys off the stage and start putting out someone that you want to see running the country. Get real. Ok…don't you just LOVE politics? After a quick break, Mika and Gayle come back to talk about Ricky Gervais coming back to the Golden Globes again…"Is it okay to be insulting?" Gayle asks. Mika notes, "If you are really hurting someone then why bother?" Are you being celebrated or roasted? Hmmm…food for thought. So, what about Penn State? "Penn State has much more to offer (than just this sports program)," Mika notes. "Money has overtaken what the educational system is about." The whole thing is sad, upsetting and I am so proud of the victims who have stood up and had this courage. So…both Gayle and Mika say to Penn State, "I would clean house." Totally agree. And…Mika at @MikaMorning…being a working mom and keeping the balance. "Are there days you still struggle?" Gayle asks. Yes…but I am incredibly blessed and have an incredible family…" Mika says. Even she can feel overwhelmed and pulled in a lot of different directions. I love Mika.
•About Rachel Griffiths - Rachel is making her Broadway debut in "Other Desert Cities." Talking about the last show of "Six Feet Under," makes me want to go watch it again. Goosebumps. Rachel, your Australian accent seems to be almost totally gone. Am I imagining this? OK…now "Brothers and Sisters," gosh I miss that show…and now on to Broadway! Family secrets…issues…and the mysteries that all families have. Rave reviews. Critically acclaimed. A must see!
From OWN: Rachel Griffiths Talks 'Other Desert Cities' on Broadway

•About Julia Baker, the Female Willy Wonka - A chocolatier from Scottsdale, Arizona. Founder of Julia Baker Confections tells us of her love for cooking and her passion. How she did it is amazing…it just all seemed to fall into place. Chocolate…YUM! Something she started all by herself. Take a look! I'll miss these "Getting to know you.." segments…but that GOODNESS that at she's introduced us to Julia Baker. Kinda makes me want to go and find the inner chocolatier inside myself! I LOVE this!
From OWN: Getting to Know Julia Baker, founder of Julia Baker Confections
•About Neil Pasricha and "The Book of (Holiday) Awesome" – Pay attention to the small things. Don't take things for granted. Pay attention to everything that's awesome! Holiday awesome – plugging in the Christmas lights from last year and having them all work, egg nog (if you are a fan), an unexpected Christmas card, taking off your pants after the 4th helps and staying in your pajamas all day long…so AWESOME! Make a few of your OWN awesome things. Doesn't cost a thing…just paying attention! This book is on my list to pick up on my next book store trip. I love the holidays…and I'm all about paying attention these days…
•About Gayle's Last Caller - Oprah calls in!!! I want to cry…it means that this is REALLY happening. Oh, Gayle…we'll be turning the channel and finding you on CBS…don't you worry about that! "A phenomenal talent…a phenomenal friend…a phenomenal woman and mother…and you will do a phenomenal job! I can't wait to watch it!" Oprah tells us. "And I can get up and watch you and work out!" I love this friendship…and I love Gayle. "They have no idea of what they are getting…" Oprah says as she raves about Gayle. CBS…we said it last week…Christmas has come early for you…Gayle is a wonderful gift! Be good to her…because we'll be watching!
From OWN: Oprah Calls In to Give Gayle Best Wishes at CBS
{ 0 comments }