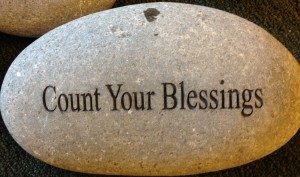 For the last few weeks, we've been a little quiet.  As the New Year began, along came a whole year of possibilities.  Then, within days came cancer for our mom – the core of our family, the source of our strength and the compass that we follow. To say that we were knocked off our feet is an understatement.  But, with comfort and love around us, we know that many have walked this journey and now, we simply find ourselves on this road and paying a lot more attention to the world around us.  Struggling to remain on our feet and moving forward, our public writing stopped as we found our breath and how to move through the world once again.  After many tests and appointments, mom starts chemo this coming week.  While all of this has broken our hearts, it's also broken open our hearts even wider – because what we know for sure is that this journey…each and every moment…if filled with love.  Now, we simply see it more clearly and in focus.  And we know this because of all of the lessons from OWN over these last 2 years.  Here are the greatest ones that have shown up in these last few weeks.
Attitude is everything.
Keep your heart open to everything around you.
Be the light…and carry the faith when others can't.
Change your emotions by moving your body.
Emotions will pass.  Give yourself a few minutes and take some deep breaths.  Give yourself those 90 seconds…and let your body move through it.
Use the love language that works best for those you love.
Gratitude is everything.  Be grateful for every single moment.
So, for 2013 we move forward with OWN into new programs and new lessons within them…but to do so, we needed to continue to speak authentically because this is who our mother has taught us to be…and who Oprah has taught us to be.  Life is full of JOY.  Make sure that you find yours each and every single day.  Use the lessons from Super Soul Sunday, Lifeclass, Iyanla Fix My Life, Next Chapter and MasterClass to empower your spirit and give you strength…because all of these lessons are gifts that I promise, may one day keep you standing, moving forward, and wrap around you in love.