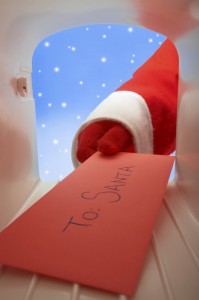 With only a week until the jolly old soul arrives, there is one scene that plays out over and over in stores around the world- people pacing back and forth trying to decide whether or not to buy a the gift in front of them. A close second are those of us who wander aisles aimlessly hoping something brilliant will pop out at us. The reality…many of us end of settling on something that will do because we just can't find that "perfect" gift.
Well I have the perfect gift for those of you who don't yet have OWN!  This holiday surprise your loved one by upgrading the families' cable for one year.  The timing couldn't be better as Oprah newest show, Oprah's Next Chapter, begins right after the holidays and it's only on OWN: the Oprah Winfrey Network.    Not only would they never see it coming, but they would appreciate the thoughtfulness year-round.   Plus, the added bonus…you won't have to pace up and down the store aisles or fight for a parking place!
To find OWN in any area, check the channel finder here. 
HAPPY HOLIDAYS from The Daily OWN!