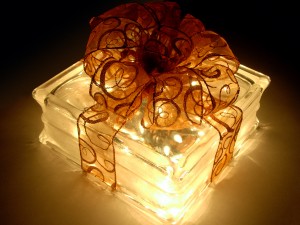 "I don't think you ever stop giving. I really don't. I think it's an on-going process. And it's not just about being able to write a check. It's being able to touch somebody's life." – Oprah Winfrey
It's beginning to look a lot like the HOLIDAY SEASON! With Sunday's Favorite Things special officially kicking off the countdown to Christmas on OWNTV, OWN Ambassadors all over the world are planning a #ChristmasGiftforOprah – a community service extravaganza beginning now through December 25 and we want everyone to join in! 
Oprah shares so much with the world through her inspirational programming on OWN, the pages of O Magazine, and her many acts of service and volunteerism. She is the epitome of compassionate giving and as a Christmas gift for Oprah and a tribute for all of the love she shares with the world, we invite all OWN Ambassadors to engage in a random act of kindness, giving, service, or volunteerism as your #ChristmasGiftForOprah and to the world!
To get your creative juices flowing, possible ideas include: volunteering, buying a coffee for a stranger, holding a door open, leaving a surprise tip for a waiter/waitress, making a donation to charity, giving household items, toys and clothing to a shelter, or dedicating one specific of the many acts of volunteerism, service and kindness you already do in your lives as a Christmas gift for Oprah.
We know that times are tough, so please note your gift of service does not have to cost you a single dollar. It can be an act of kindness, a smile, an act of volunteerism. There is no gift too small. Giving love and being a spark of light is EVERYTHING!  Even a smile has a ripple effect in the world!
Please share what you are doing and tweet about the acts of service or volunteering you did in honor of Oprah for Christmas with the hashtag: #ChristmasGiftForOprah or join us on Facebook and post updates and ideas!  We will keep the love going from now right through Christmas Day! 
The amazing thing about these gifts for Oprah is that we are using our own lives in service and following her example, sharing tangible ways of how her life and message have inspired us to share the love and how we have taken that light to move out into the world!  We hope you will join us.  Happy Holidays for all!  Here we go!  Get ready Oprah…you'd better have a really BIG tree for all these gifts!
On Twitter: #ChristmasGiftForOprah
On Facebook: OWN Ambassadors
Contributed by Prasanna Ranganathan
for OWN Ambassadors