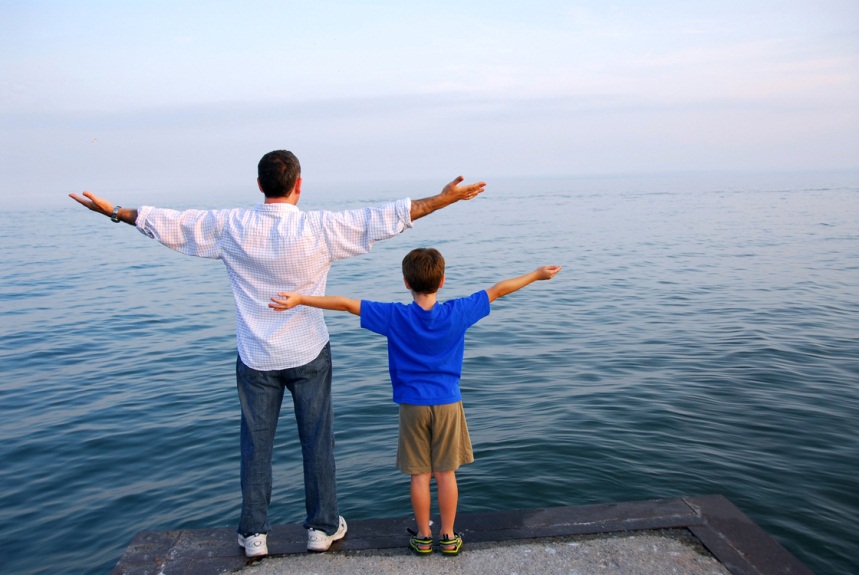 Father's Day is just around the corner and many of us still haven't decided on what to get our fathers…or for the people who have been like fathers in our lives.  With money being a little tighter for most people, it is hard to choose something that will tell them they are special without breaking the bank. 
Here are 5 ideas in case you need a little help:
Remind him that he matters – Find several photos of you and your father.  With each photo come up with a lesson he has taught you.  Either create a scrapbook with each lesson or even better, create a screensaver.  Load it onto his computer so that everything he boots up he is reminded of the difference he made in your life.  Here is a link to create a screensaver on PowerPoint but there may be similar programs out there that let you do the same thing.
Make memories on the open road – Plan a special road trip with your father to his favorite fishing hole or hiking place or even just an adventure in a new city.  Have it all mapped out and present it to him with the highlighted map and the itinerary.  Let him know the day is all about him.  If you want to take it to the next level, plan a week-long trip and have the cities printed up on the back of a T-shirt like a rock star's tour.  YouTube has lots of videos showing you how to do this with iron-on transfers.
Everyone loves ice cream! – Gifts don't have to cost a lot.  Surprise your dad and take him to a local ice cream parlor and tell him to order anything he wants.  Get a couple of indulgent sundaes and just sit and talk.  Ask him all about his childhood and growing up.  Let it be all about him!
Tech surprise – If money isn't an issue, check out this tech lifesaver for the car.  This device is capable of managing 2 mobile devices, assigning each of them their own distinctive ringtone.  It automatically syncs its directory with your phone contacts, up to 2000 contacts, which allows you to dial by name as well as having the person announced when the call comes in.  And all you have to do is twist the little wheel or press the red or green button! It is that simple.  Want to know more? Check out the Parrot here.
Spoil him– Begin the day with breakfast in bed and then have his special chair (because we all know dad has one) set up with a basket of his favorite snacks next to him and the remote control right there.  Allow him time to watch golf or whatever he wants in peace while you head outside to cook a special BBQ just for him.  Although he may try to help, let him know he can sit and talk with you but this day is all about him.  Sometimes knowing that someone cares and appreciates us is the greatest gift of all.